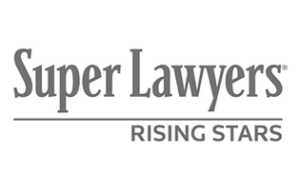 Five attorneys chosen as 2016 Virginia Super Lawyers and Rising Stars
Richmond, Va. (April 7, 2016) – Marks & Harrison, a Virginia-based personal injury law firm, is proud to announce that five of its attorneys have been recognized by Super Lawyers for 2016 in the area of personal injury and social security disability.
Fletcher W. Harkrader III and John C. Shea were named among Virginia Super Lawyers and Kevin T. Hadden, Joanna L. Suyes and Ryan T. Walker were recognized as Rising Stars.
Additionally, Shea was chosen to the Virginia Super Lawyers Top 100 in Virginia and Top 50 in Richmond lists.
Each year, less than five percent of the lawyers in Virginia are selected as Super Lawyers and only 2.5 percent are named as Rising Stars. The complete list of honorees is available at www.superlawyers.com/virginia.
Super Lawyers selects attorneys using a multiphase process that includes peer nominations and evaluations as well as independent research. Each candidate is evaluated on 12 indicators of peer recognition and professional achievement. Selections are made on an annual, state-by-state basis. The objective is to create a credible, comprehensive and diverse listing of outstanding attorneys that can be used as a resource for attorneys and consumers searching for legal counsel.
***
About Marks & Harrison:
Marks & Harrison was founded in 1911 and has nine locations across Virginia. Marks & Harrison provides comprehensive legal services in personal injury, workers' compensation, and social security disability cases. For more information about Marks & Harrison, go to www.marksandharrison.com or visit the Firm's Facebook page.