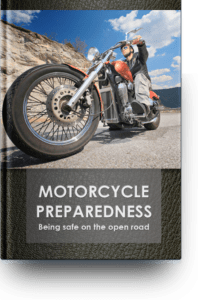 Learn More About How To Protect Yourself – And Your Legal Rights
More people than ever before are enjoying motorcycles in Virginia and across the country. Some are riding for recreation, while many others have turned to motorcycles as a regular form of transportation. Unfortunately, the rise in the number of motorcycles on our roads has led to a spike in accidents as well.
We have prepared this free guide to help you "share the road" safely with others and avoid crashes which can lead to potentially serious and costly injuries. We cover topics such as what to wear, how to ride and where to go for skills courses in Virginia.
We hope it serves as a useful resource – regardless of whether you have been riding for years or have just recently taken up motorcycling.
We believe it is important to be aware of the injury risks you face when riding and to learn more about increasing safety. It is also crucial to know your rights, your responsibilities and – if you should ever become the victim of an accident – your legal options.
It's all here – download your free copy today!
Here's A Preview Of What You Will Be Getting From This Ebook
Click on the images to enlarge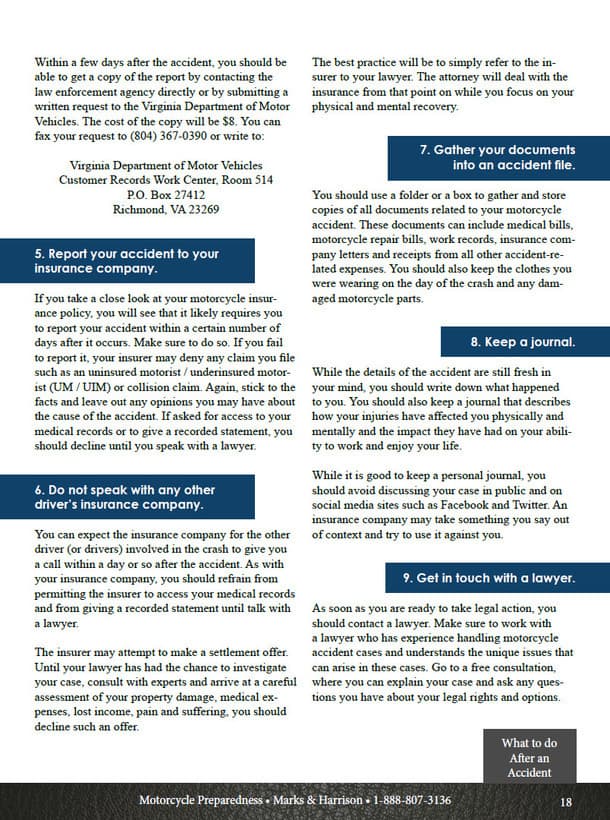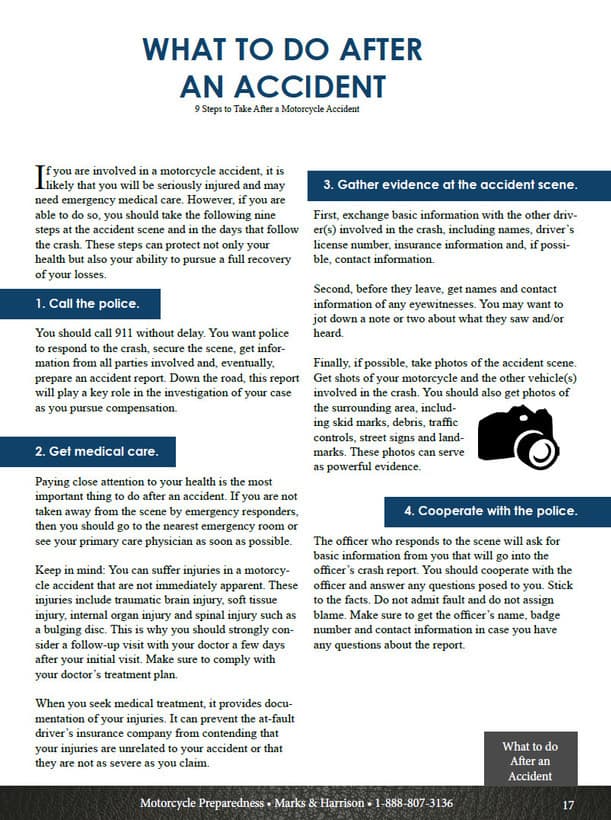 Get To Know More About Us, Marks & Harrison
Marks & Harrison is the only firm whose members have received the three most distinguished awards of the Virginia Trial Lawyers Association. Among our lawyers have been a former President, a recipient of the Courageous Advocate Award, and a recipient of the Distinguished Service Award. No other Virginia firm has been so honored. Its members also serve on committees of the American Association for Justice and on the Board of the Southern Trial Lawyers Association.