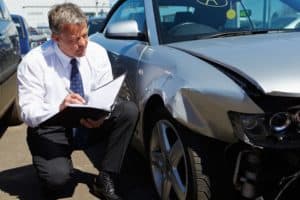 If you have been involved in a car accident in Virginia, and it results in an injury or death, or damage to attended property, then Virginia Code § 46.2-894 requires you to report the accident to state or local authorities. In addition to being required by law, immediately filing a police report after an accident can better protect you and your potential injury claim.
By filing a police report, you will better ensure that the accident details are officially recorded. Without an official police report, you may find it more difficult to recover the compensation you need to cover your medical bills, lost income and other accident-related losses.
How Long Do I Have to Report an Accident in Virginia?
If your injuries prevent you from reporting the crash immediately, you are expected to report the accident as soon as you are able to do so.
You should also report the accident to your insurance company as soon as you can. While the specific timelines may vary based on the provider, most insurance companies require you to report the accident right away. Many companies even have 24-hour customer service lines that allow you to notify them of an accident immediately. If you plan on filing a claim with your insurance provider, it is vital to alert them right away. Any delays in contacting them could raise questions about the validity of your claim.
What Is a Non-Reportable Accident in Virginia?
A non-reportable accident is one that typically results in minor (usually cosmetic) damage and no injuries. Motor vehicle accidents on private property however, no matter the significance, are also often considered non-reportable.
If you are involved in a non-reportable crash, you should make sure to pull your vehicle out of harm's way, and get to safety before discussing the accident with the other driver. You should exchange contact information, vehicle registration information and insurance information. You can then let the insurance companies take over from there.
Can I Still File a Police Report After an Accident?
The police report typically serves as official documentation of an auto accident. So, it is important to contact law enforcement to create and file this report. As mentioned above, Virginia law requires that a crash report be filed with police if someone was hurt or killed, or if specific property was damaged.
Remember that filing a police report is not the same as filing an insurance claim. While the police report will be a valuable document that your insurance provider will want to review, you will still need to contact your insurance provider to alert them of the accident and file a claim.
When the police arrive at the scene, they will:
Secure the scene and direct traffic to ensure the safety of those involved in the accident and passersby.
Contact emergency services, if necessary.
Record information about the drivers and vehicles involved.
Interview eyewitnesses and get statements.
Issue citations, if necessary, usually due to traffic violations or negligence.
Make sure that you get the responding officer's badge number and direct contact information at the scene. Accident victims often remember vital details after the initial shock and confusion wear off. If you remember relevant details later, you can contact the officer and see if those details can be added to the report.
How Could a Police Report Impact My Car Accident Claim?
Filing a police report after a crash could prove to be a vital piece of evidence if you need to file a personal injury claim. Because Virginia follows a contributory negligence doctrine, victims cannot seek financial damages if they were found to be partly responsible for the crash. Unlike other states that follow comparative negligence doctrines, Virginia's laws make it vital that you demonstrate the other party's negligence.
The police report is often viewed as an objective evaluation of the crash and could be an essential component for a convincing injury case. Insurers will evaluate the police report and will use it when determining a settlement offer.
Get Help from Our Virginia Car Accident Attorneys Today
If you have been hurt in a car accident in Virginia, contact an experienced attorney right away. Not only can a lawyer advise you on the steps you will need to take to protect your injury claim, the lawyer can also handle all of the legwork that goes into filing a claim. Meanwhile, you can focus on your health and your family.
Since our firm's founding in 1911, more than three generations of attorneys at Marks & Harrison have assisted injury victims and their families throughout Virginia. We have 10 offices located throughout the state, which means that we are never far away when you need us. Our attorneys can also visit you in the hospital or your home if you are unable to meet us in one of our offices.
Our lawyers will be with you from the beginning to the end of your case. So, don't hesitate to reach out to us in order to discuss your case. Our consultations are always free, and we won't charge you anything unless we secure compensation on your behalf. Contact us online or call us to schedule your consultation with a knowledgeable attorney at Marks & Harrison today.