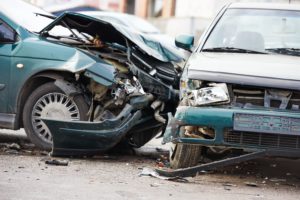 Side impact collisions are typically caused by a driver's failure to obey a traffic signal or failure to yield the right-of-way. The driver of either vehicle may be at fault, depending on who had the right to proceed through an intersection. T-bone crashes can produce serious or fatal injuries because of the lack of protection on the sides of cars and pickup trucks. If the accident victims survive, they may have to deal with painful injuries that could have a lasting impact on their lives and quality of life.
If you have been injured in a T-bone accident in Virginia, you may have the right to hold the at-fault driver accountable for the medical bills and financial expenses you've incurred. An experienced car accident lawyer can help you determine who is liable and discuss the steps available to you to seek compensation.
At Marks & Harrison, we have more than 100 years of experience providing trusted legal advice and unwavering advocacy for accident victims throughout Virginia. We are committed to helping people obtain fair and full compensation for their losses, no matter how difficult the case.
We offer free, confidential consultations, and our attorneys never charge upfront fees to work on your case. Contact us today to learn more about how we may be of assistance after a serious accident.
What Is a T-Bone Accident?
A T-bone accident is a side-impact collision that involves the front end of one vehicle striking the side of another. This type of crash causes the vehicles to form the shape of a "T" upon impact, hence the nickname "T-bone accident."
T-bone accidents commonly occur because of:
Distracted, drowsy, or drunk driving
Failure to yield the right-of-way at intersections
Failure to stop at red lights or stop signs
Driving forward before a light turns green
Loss of vehicle control on slick or icy roads
Improper merging on highways and interstates
Illegal lefthand turns at intersections
Negligent backing maneuvers in driveways or parking areas
Speeding drivers who strike vehicles involved in pile-up accidents
Defective vehicle components, such as braking or steering systems
No matter the cause, T-bone collisions are potentially dangerous accidents. The severity of vehicle damage and occupant injuries vary widely based on the speed of the vehicles and the part of a vehicle that is struck. Generally speaking, drivers and passengers are more vulnerable to injuries in broadside impacts than in sideswipe accidents or rear-end crashes.
What Kinds of Injuries Are Common in a T-Bone Accident?
The following types of serious or catastrophic injuries are common in T-bone crashes:
Traumatic brain injuries – Concussions, skull fractures and life-threatening brain injuries may be caused by blows, jolts, or impacts to the head.
Spinal cord injuries – Trauma to the vertebrae or spinal cord can lead to loss of sensation, loss of muscle control, and partial or total paralysis.
Bone fractures – Many victims sustain simple or compound fractures to the arms, legs, ribs or shoulders from the impact of a broadside accident.
Neck injuries – T-bone crash victims commonly experience extreme whiplash motions that cause soft tissue injuries, nerve damage, and even fractures in the neck.
Lacerations – The impact of broken glass, twisted metal, and fragments of car components can cause minor cuts or more serious lacerations.
Amputations – In catastrophic cases, T-bone impacts can crush or pin accident victims' limbs, possibly leading to the need for amputation.
Post-traumatic stress disorder (PTSD) – Crash victims who have endured the trauma of a violent car crash may develop a psychological condition that often involves flashbacks, nightmares, intrusive thoughts, and anxiety.
How Is Fault Determined in a T-Bone Accident in Virginia?
Just because one driver strikes another vehicle does not necessarily mean he or she is at fault. To determine who was liable in a T-bone collision, it's necessary to analyze which driver had the right-of-way at the time of the accident.
When cars collide in a T-bone crash, it's almost always because one driver had the right-of-way and another driver violated the proper right-of-way or failed to yield.
Unfortunately, even though the right-of-way may have been obvious to the drivers involved in a T-bone crash, it's not always clear to insurance adjusters who were not present at the scene. Matters can become even more complicated when both drivers deny responsibility by claiming they had the right-of-way.
When investigators try to determine who was at fault in a T-bone accident, they typically examine all available evidence from the accident scene, as well as other types of evidence, such as statements from witnesses and accident reconstruction experts.
How to Prove Liability in a T-Bone Accident Case
A T-bone accident lawyer at Marks & Harrison can seek evidence to prove that the other driver was liable in your T-bone accident case. When our attorneys begin work on a car accident case, we move quickly to preserve evidence before it is lost such as:
Photos and video footage of the accident from nearby traffic cameras, security cameras, and vehicle dash cams
Traffic signal records, which may indicate the status of a traffic light at the time of a T-bone accident occurring at an intersection
Statements from drivers, passengers, and other witnesses who saw the crash
Police accident reports, which frequently contain accident diagrams and law enforcement's official opinions regarding who was at fault
Proof of vehicle defects such as faulty brakes, steering systems, tires, turn signals, or airbags
Testimony from experts, such as accident reconstruction specialists
Contact a Virginia T-Bone Accident Lawyer Today
If you have been injured in a T-bone accident, contact the Virginia car accident lawyers at Marks & Harrison today. With a track record of success and millions of dollars in compensation secured for our clients, we know what it takes to fight for full compensation for our clients. Contact us now for a free consultation.