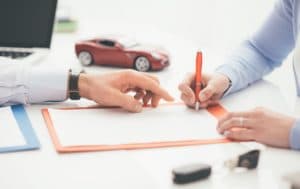 At Marks & Harrison, our team helps clients every day whose lives have dramatically changed by a car accident. We know how a severe accident can leave you wondering how to pay for your medical bills and other expenses as well as how to make up for lost time at work. Our goal is to help those who have been hurt through no fault of their own to recover the compensation they need to rebuild their lives. Sufficient insurance plays a major role in that solution.
Here, we discuss the different types of insurance coverage available to vehicle owners and drivers in Virginia. We also review what insurance coverage may be available to you if someone else's actions cause you harm in a car accident. To discuss the specific details of your case with a law firm that has served Virginia residents for more than 100 years, call or reach us online today. We can provide a free consultation through one of our 10 offices located throughout the state.
Do You Need Auto Insurance in Virginia?
Most states require car owners to show proof of liability insurance in order to register their vehicle. Liability insurance covers the bodily injury and property damage that you cause someone else to suffer in a car accident that is your fault. The insurance protects your personal assets if the crash victim sues you. Virginia is not one of those states.
In Virginia, you do not need to carry liability insurance as long as you pay a $500 uninsured motorist fee. However, paying this fee will only allow you to register your vehicle and take it on the road. It will not protect your personal assets if you cause a collision that damages another person's car or causes injury to them. For this reason, it is a good idea to carry liability insurance.
If you buy liability insurance in Virginia, you must carry the following minimum amounts of coverage:
$25,000 per person in bodily injury coverage
$50,000 per accident in bodily injury coverage (if multiple persons are hurt)
$20,000 per accident in property damage coverage.
How Much Liability Insurance Do I Really Need?
If you were responsible for a car accident that hurt someone else, you could be held responsible for their medical bills and other damages. After adding medical expenses, lost wages, future lost wages, pain and suffering damages and more, the amount of damages you owe may be substantially higher than what your liability insurance covers if you carry only the state-required minimum limits.
Because your insurer will only try to settle your case within your policy limits, you could be held personally liable for any damages that exceed the amount that your insurance covers. The car crash victim could go after your home, your car and other personal assets, or the victim could seek to garnish your wages. The accident could lead to financial disaster for you.
For this reason, you should strongly consider getting liability insurance that exceeds the minimum amounts required by law. You may find that it costs only a few dollars extra in insurance premiums. However, if you cause a crash, you will be glad that you have that extra protection.
What Are Optional Types of Auto Insurance Coverage in Virginia?
As personal injury attorneys who work with car accident victims on a daily basis throughout Virginia, we suggest that you also consider carrying at least two other types of optional auto insurance:
Uninsured Motorist (UM) – Your insurance policy should provide this insurance unless you have expressly rejected it. If you have this insurance, then it will be in amounts equal to your liability insurance limits. You can file a claim with your insurer through this policy if you are involved in a crash that an uninsured driver or a hit-and-run driver causes.
Underinsured Motorist (UIM) – This insurance will cover the difference between what the at-fault driver's liability insurance covers and your damages up to your policy's limits. Given the high costs of medical treatment, this insurance can play an important role if you get into a serious traffic accident.
Additionally, to be sufficiently insured, you may want to consider getting other types of optional auto insurance coverage, including:
Collision and Comprehensive – If you finance the purchase of your vehicle, the lender will probably require you to carry these types of insurance. Collision will cover the repair or replacement of your car if you get into a crash, regardless of who was at fault. Collision will cover the repair or replacement of your car if it is damaged for other reasons such as weather, vandalism, flood, fire or animals.
Medical Payments – This insurance can pay for medical expenses up to your policy's limits. Again, you can file a claim for this coverage regardless of who caused your accident.
Transportation Expenses – This coverage will reimburse you for travel expenses such as car rental if you are unable to use your own vehicle due to a collision or theft. Insurance companies are required to notify you that this coverage is available.
Every individual's financial situation is unique. So, it is up to you to determine how much additional insurance coverage you need. The more insurance you have to protect yourself, the better off you will be if you are ever involved in an accident. For example, if you own a home, have steady employment, and your family depends on you, then you might want to consider purchasing a policy that exceeds the minimum requirements and provides added coverage.
Get Help from Our Experienced Virginia Car Accident Attorneys
If you were hurt in an accident caused by another driver, the car accident attorneys at Marks & Harrison can thoroughly investigate the crash and identify all insurance coverage available to cover your losses. Our goal will be to recover the maximum amount of compensation for you and your family. Contact us today for a free, no-obligation consultation to learn more about your legal rights and options after a car crash in Virginia.