Marks & Harrison is pleased to welcome Kevin T. Hadden and Bryan L. Meadows to the Firm.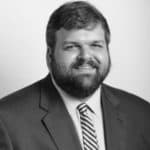 Kevin received his undergraduate degree from the University of Georgia in 2003. In 2007, he graduated from the University of Richmond School of Law where he served as President of the Student Bar Association during his third year. Since then, Kevin has concentrated his practice on Personal Injury law.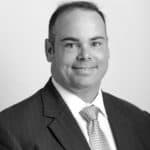 Bryan is a graduate of Christopher Newport University where he majored in Governmental Administration. Subsequently, he received his law degree from the Dickinson School of Law at Pennsylvania State University. Before joining Marks & Harrison, Bryan was the Managing Attorney of GEICO's Staff Counsel in Roanoke, Virginia. He is the new Managing Attorney of the Firm's Fredericksburg office.