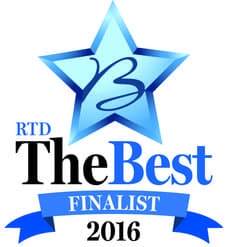 The readers of the Richmond Times-Dispatch have voted Marks & Harrison The Best Law Firm in Richmond for the second year in a row. This is the second year of the contest, which is aimed at identifying the most popular businesses.
The contest had more than 250,000 votes for businesses and organizations across 100 categories. For the best law firm in Richmond, 51 firms were nominated and readers voted 2,856 times for five finalists.
Marks & Harrison is honored to be voted The Best for the second year in a row. Thank you to everyone who voted for us.