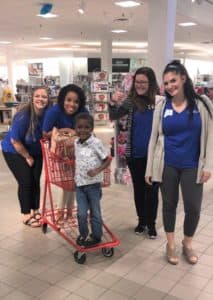 Staff and attorneys at Marks & Harrison joined other community volunteers on August 8, 2019 at the Regency Mall in Richmond to participate in the Greater Richmond YMCA's Bright Beginnings program.
The Bright Beginnings program uses funds raised by donations from community members, businesses, and civic organizations to purchase back-to-school clothing for local children. The purpose is to provide students with the necessities they need to succeed in school so they can focus on learning rather than worrying about having shoes to wear on the playground. Children are invited to apply for the program through a local Y and eligibility is based on financial need.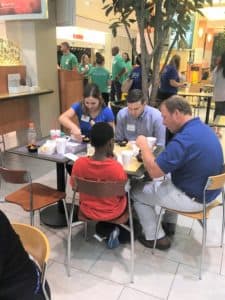 Volunteers were paired with children from the program and enjoyed breakfast at the mall before embarking on a shopping spree at J.C. Penney's. At the end of the shopping trip, students receive a backpack filled with school supplies.
This was our second year participating in this rewarding program and we are already looking forward to next year!