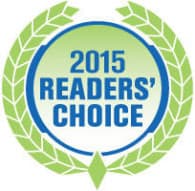 Eight lawyers from the Marks & Harrison law firm are among those chosen for recognition by readers of the Richmond Times-Dispatch.
They include:
James A. McCauley, a personal injury attorney who is a past president of Southside Virginia Legal Services, a pro-bono legal aid program, and a past president of the Hopewell Bar Association.
Ryan T. Walker, a civil litigator who concentrates on personal injury law and has vast experience in automobile accident litigation.
Greg Hooe, a personal injury lawyer who has focused on civil trials since 1982, representing both plaintiffs and defendants in numerous jury trials, and was listed in "Best Lawyers" in 2014.
Joanna L. Suyes, a Social Security Disability Attorney, who focuses her practice on Social Security Disability Insurance (SSDI) and Supplemental Security Income (SSI) claims, and also handles personal injury matters.
Joel McClellan, who joined the firm in 2103 to focus on personal injury claims.
John Shea, a personal injury attorney with a focus on brain injury and tractor-trailer cases.
Louis D. Snesil, a Workers' Compensation Lawyer, focuses his practice on assisting injured employees with their workers' compensation claims.
Penn Crawford, a personal injury attorney also named to the "Top 40 Under 40 Trial Attorneys" in 2013 and 2012.
Attorneys in the 2015 Readers' Choice list were nominated by readers of the Richmond Times-Dispatch and Richmond.com. We appreciate this recognition that demonstrates our clients' satisfaction with each of these eight Marks & Harrison attorneys over the past year, and we are proud to be the Richmond law firm that can boast of eight lawyers nominated to the list.
Contact any of our attorneys for choice legal assistance toll free at 1-888-807-3136. Phones are answered 24 hours a day, 7 days a week, or you can submit a case evaluation online.