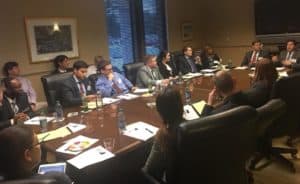 Marks & Harrison Attorneys Participate in Virginia Trial Lawyers Association Boot Camp
Brad Kent and Joel McClellan recently participated in a "Boot Camp" organized by the Virginia Trial Lawyers Association. The Boot Camp was a four-week seminar for new attorneys that focused on practical aspects of law practice that you might not learn in law school.
Brad Kent attended the boot camp while Joel McClellan was a presenter. Marks & Harrison hosted the first event at our office in Richmond.