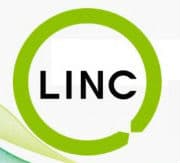 Attorney Joanna L. Suyes and law clerk Tia M. Lane attended the annual Legal Information Network for Cancer spring awards luncheon on May 13th.
LINC is a nonprofit organization which serves the Greater Richmond area by providing cancer patients with education and assistance, including referral to legal, financial and community resources. Cancer is the second leading cause of death among adults in Virginia, LINC says, but the non-medical effects of cancer are what often create crisis situations for individuals and families. Marks & Harrison and other LINC partners provide services to cancer patients, survivors and their family members.
Every year LINC hosts a luncheon to honor dedicated volunteers and businesses which have made LINC's services to cancer patients possible. Last year, Marks & Harrison was honored as the Outstanding Law Firm and Business of the Year.