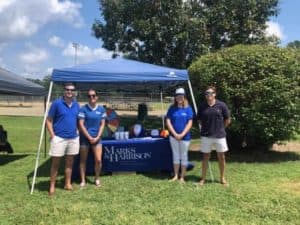 Marks & Harrison was a proud sponsor of King William County Fest on August 17th at the King William Recreation Park. This free event was organized by the King William County Parks and Recreation department.
The family-friendly event included face painting, bouncy houses, vendors, food, music and games. Marks & Harrison's Tappahannock office set up a booth and gave away sunglasses, fans, bags, and hats.
Thank you to everyone who stopped by our tent!