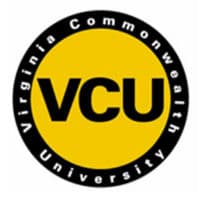 Marks & Harrison attorney Joanna L. Suyes is giving back to the legal profession's younger generation by teaching in a new Virginia Commonwealth University continuing education program.
Joanna will teach Tort & Personal Injury Law for VCU's Certificate in Paralegal Studies program. The program is a six-month noncredit certificate program designed to advance legal industry skills and career options. It focuses on practical knowledge in the legal profession.
Joanna worked as a paralegal for Marks & Harrison for 15 years before enrolling in law school and earning her Juris Doctorate cum laude from the T.C. Williams School of Law at the University of Richmond. Today her practice includes personal injury matters as well as Social Security Disability Insurance (SSDI) and Supplemental Security Income (SSI) claims.
She is a member of the Bars of Virginia and the District of Columbia, the Virginia Trial Lawyers Association, the National Organization of Social Security Claimants Representatives and the Metro Richmond Women's Bar Association.
Tort laws address the rights and remedies available to those whose person or property has been damaged by the intentional, negligent or exceptionally-dangerous act of another. Personal injury lawsuits seek compensation through the courts for economic losses, such as medical bills and damaged property, and noneconomic losses, such as pain and suffering.
Joanna's Tort and Personal Injury Law course is one of six required to complete the program. The remaining courses are:
Introduction to Law
Civil Litigation
Legal Research & Writing
Business Law
Contract Law.
VCU says the paralegal industry offers the fastest-growing occupations in the United States. In addition to work with law firms, paralegals are authorized to perform work required by hospitals, real estate firms, government, corporations and other businesses.
Classes in the VCU Paralegal Certificate Program are scheduled for June 1 to November 4, then again September 15 to March 30, 2016, and November 7 to May 7, 2016.