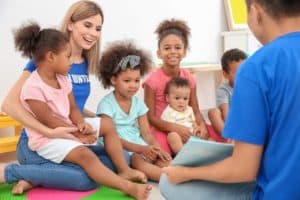 The personal injury attorneys of Marks & Harrison are proud of the communities that we serve throughout Virginia. Every day, we encounter individuals and organizations who work hard to enrich our communities and make a difference in people's lives. That is why we have launched our "Community Spotlight" series. Our goal is to spread the word about the valuable contributions that a wide range of organizations make to our communities and to encourage others to become involved.
Get to Know the YMCA of Greater Richmond
YMCA of Greater Richmond
2 West Franklin Street
Richmond, VA 23220
(804) 649-9622
info@ymcarichmond.org
For more than 160 years, the YMCA of Greater Richmond has strengthened the foundation of the wider Richmond community by helping to develop the mind, body and spirit of individuals of all ages and from all backgrounds. The organization's "core values" are caring, honesty, respect and responsibility. The YMCA promotes those values by providing communities with affordable access to gym, weight and swimming facilities, fitness and wellness classes for children to seniors, child care programs, sports programs that promote sportsmanship and a broad range of camp experiences.
The YMCA of Greater Richmond was established in 1854 at St. Paul's Episcopalian Church. Today, it boasts 17 throughout the Greater Richmond area, including its headquarters in the 77-year-old building on Franklin Street in downtown Richmond as well as Camp Thunderbird, a large and heavily wooded property in Chesterfield that features six-acre Lake George, an alpine tower, zip lines, cabins, trails and more.
Everyone Belongs at the YMCA
The YMCA of Greater Richmond promotes the idea that "everyone belongs" and seeks to celebrate "the growing diversity of our community."
"We believe in accessibility, opportunity, equity and inclusion for all residents of our region," the non-profit organization states in its 2025 Strategic Plan. "The Y's reach is broad; everyone has the opportunity to belong – young or old, man or woman, people of all faiths."
Membership gives a person access to the Y's fitness facilities, including indoor and outdoor swimming pools, as well as discounts for group exercise sessions, personal training, child care, camps, youth sports and other programs. Additionally, with membership, a person can use any YMCA in the country, including the more than 80 other facilities in Virginia.
The YMCA of Greater Richmond strives to make a healthy lifestyle affordable, too. The organization offers an income-based rate scale for membership.
The YMCA Is More Than a Gym
Many people think of "the Y" as a place to visit to lift weights, play a pickup basketball game or go for a swim. However, the YMCA of Greater Richmond provides so much more to the community. For instance, the YMCA offers youth sports programs, adventure programs and special programs throughout the summer for young children and teens. It also provides music and arts learning opportunities for children.
The YMCA is also the largest provider of child care in Virginia. It offers a half-day pre-school program for children ages 2-5. It also provides a "Child Watch" program that for children up to 10 years of age while their parents use the YMCA facility. Also, the Bright Beginnings program provides school supplies to children and pairs them with a "Shopping Buddy" to buy two new outfits at the start of the school year.
"The Y offers an environment where children learn values and positive behaviors that build strong building blocks to becoming successful adults," the organization states on its website. "At the Y, children develop a community of friends and have fun in a safe, nurturing environment."
The YMCA is also involved with Stop Child Abuse Now (SCAN). The organization strives to prevent child sexual abuse in the region. During Child Abuse Awareness Month in April, the YMCA hosts "Stewards of Children" community training programs at five of its locations.
The YMCA youth and family programs are highly innovative. For example, the Splash and Dash program allows children to learn multi-sport racing, while the YMCA Miracle League of Richmond provides the opportunity to play baseball to children with visual, physical and intellectual disabilities. Each child is paired with a volunteer who provides assistance throughout a game as needed. The games are played on Saturday mornings at the Byrd High School Sports Complex in Richmond.
Additionally, throughout the year, the YMCA organizes special community events such as Healthy Kids Day, Family Fun Nights and its Good Friday Community Breakfast, which brings together people of all faiths.
'Best Day Camps in Richmond'
In 2017, Richmond Magazine named the YMCA of Greater Richmond as the host of the "Best Day Camps in Richmond." The summer day camps are offered at the YMCA's locations in Petersburg and Richmond and in Chesterfield, Goochland, Hanover, Henrico and Powhatan counties. They offer a wide range of activities for children.
The showcase may be Camp Thunderbird, which offers a traditional summer camp experience to rising kindergarten kids through fifth graders. The camp is full of activities such as arts (music, dance and drama), outdoor sports and education (fishing, archery, canoeing and survival skills) and wellness (swimming and zip line rides). The camp also features an "Everybuddy Unit," which allows children with special needs to enjoy the outdoors experience. The unit is open to first graders through 10th graders.
How Can You Support the YMCA of Greater Richmond?
Individual donations can help the YMCA of Greater Richmond to carry out its mission of providing community residents with facilities and programs that develop the mind, body and spirit. You can also support the organization in many other ways. The 1854 Society, for instance, is open to those who contribute to the YMCA's Endowment Fund or make a planned gift.
Additionally, numerous opportunities are available to serve as a volunteer with the YMCA of Greater Richmond. Volunteers help in ways that include teaching swim classes, coaching sports teams, reading to children in the "Reading Buddies/Homework Helpers" program or serving as assistants in the summer day camp and after-school programs. You can e-mail volunteer@ymcarichmond.org to learn more about specific volunteer opportunities.