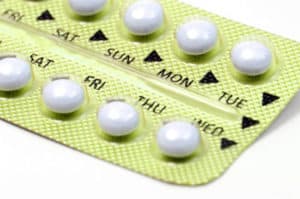 If you or someone you care about is using Yaz birth control pills, you need to know that the active ingredient in Yaz and similar pills has been linked to a heightened risk of blood clots, which can cause stroke, heart attack or pulmonary embolism.
Marks & Harrison attorneys recently successfully concluded a defective products lawsuit on behalf of the family of a woman who died within months of taking Yaz birth control pills. We want other women in Virginia to remain healthy and suggest they weigh seriously whether they should take Yaz or similar birth control pills.
Yaz and Beyaz are brand names for two birth control pills containing the synthetic hormone drospirenone. Generic versions of Yaz are Gianvi and Loryna. Other oral contraceptives that contain drospirenone include Yasmin (generics Ocella, Syeda and Zarah) and Safyral.
Oral contraceptives that contain drospirenone have been approved by the Food and Drug Administration (FDA) despite concerns about their safety. Drospirenone is one of several synthetic versions of the female hormone progesterone called progestins.
Most birth control pills combine a progestin with a synthetic version of the female hormone estrogen. And in all cases, this type of birth control increases the risk of blood clots.
In addition to birth control, Yaz and similar medications may be prescribed for premenstrual dysphoric disorder (PMDD), acne or to increase folate levels.
If you have been prescribed birth control pills made with progestin, your doctor is likely to have warned you of the risk for blood clots. If you are a smoker, you were probably told that your risk of blood clots is higher because you smoke.
But in 2012, the FDA said it had concluded that drospirenone-containing birth control pills may be associated with a higher risk for blood clots than other progestin-containing pills. A study published by the British medical journal BMJ says Yaz may cause as much as a six-fold increase in the risk of developing blood clots.
Even Bayer Pharmaceuticals, the maker of Yaz, says on the Yaz / Beyaz website that "Users of drospirenone-containing pills (like Beyaz and YAZ) may have a higher risk of blood clots than users of birth control pills that do not contain drospirenone."
The risk of blood clots is highest during the first year using Yaz or its equivalents, Bayer says. The increased risk is highest when you first start taking birth control pills and when you restart the same or different birth control pills after not using them for a month or more.
The Danger of Blood Clots
The Virginia Cancer Institute here in Richmond explains that a blood clot (or thrombus) becomes harmful when it blocks an artery or vein and stops blood flow. (Blood clots are also a side effect of cancer and some forms of cancer treatment.)
Blood clots most commonly develop in the veins of the leg and can travel through the major blood vessels to other parts of the body, where they can be fatal. A thrombus in the leg or a pelvic vein is called a deep vein thrombosis (DVT). A thrombus that breaks free and travels through the bloodstream is called an embolus.
Depending on where it lodges, an embolus in an artery of a lung, called a pulmonary embolism (PE), can cause sudden death or damage to the lung. If an embolus blocks an artery in the heart it can cause a heart attack; in the brain it can cause a stroke. An embolus in an eye can cause blindness.
Common signs of a DVT include:
Pain in a leg muscle
Swelling
Tenderness
Discoloration
Prominent veins
Common symptoms of a PE include:
Coughing up blood
Shortness of breath
Chest pain
Less common symptoms of a PE may include:
Pain in the back, shoulder or upper abdomen
Dizziness
Fainting
Painful respiration (breathing)
New onset of wheezing
New heart arrhythmia
If you have any of these symptoms of DVT or PE, you should seek prompt medical care.
In its most recent action pertaining to Yaz and other drospirenone-containing birth control pills, the FDA ordered a stronger warning on the drugs' packages. The FDA also said women should talk to their healthcare professionals about their risk for blood clots before deciding which birth control method to use.
Healthcare professionals should consider the risks and benefits of drospirenone-containing birth control pills and their patients' risk for developing a blood clot before prescribing these drugs, the FDA said.
In addition to smoking, the use of birth control pills and cancer, the Virginia Cancer Institute says other factors that increase the risk of blood clots include:
Decreased mobility, bed rest
Obesity
Old age
Chemotherapy
History of deep vein thrombosis (DVT)
Fractures (broken bones)
Arteriosclerosis (hardening of the arteries)
If you or a loved one has taken Yaz or similar birth control pills and are experiencing any of the above symptoms, you should contact a Virginia personal injury lawyer as soon as possible because you may be eligible for compensation. The Richmond Fractures Attorney at the Virginia law firm of Marks & Harrison are here to help. Call 1-800-283-2202 to learn about your legal rights and options.