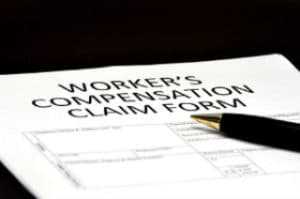 When a work-related injury or illness occurs, Virginia workers' compensation benefits should help you. The medical and wage-loss benefits that the workers' compensation provides can provide a lifeline to you and your family.
However, you cannot receive these benefits unless you have suffered a qualifying injury or illness.
Under the Virginia Workers' Compensation Act, an on-the-job injury is defined as one arising out of or occurring during the course of employment. Occupational illnesses are defined as those that result from natural and unavoidable work-related conditions.
As the Virginia Workers' Compensation Commission Injured Workers Guide points out, accidental Injuries are those that occur at work or during a work-related function or while performing a specific work-related activity. Occupational illnesses are those that directly caused by the work you are performing.
These injuries may include:
Muscle and tendon sprains, strains and tears caused by overexertion
Fractures and cuts or lacerations caused by being struck by or against an object
Heat and chemical burns, including electrocution
Traumatic brain injuries caused by falls
Respiratory illnesses such as mesothelioma and chronic obstructive pulmonary disease (COPD), which is caused by breathing in toxic fumes.
Examples of What Is or Is Not A Work-Related Injury
Under certain circumstances, an injury or illness may not be covered. Virginia Workers' Compensation Commission guidelines indicate that employees are not covered if it is determined that the injury occurred:
While a worker was under the influence of alcohol or drugs
When the worker was engaging in horseplay
Due to the worker's failure to wear the appropriate safety gear.
Additionally, workers are not eligible for workers' compensation benefits for injuries or illnesses resulting from the following situations:
Voluntary participation in off-duty, employee-sponsored recreational activities such as a company picnic or a softball game
When driving a company vehicle while engaged in non-work activities such as running errands or commuting to and from work.
Let us examine a few different scenarios:
Motor vehicle accidents – Your injuries would not be covered while running errands or during a work commute. However, your injuries would be covered by workers' compensation if you were injured in a motor vehicle accident that occurred while you were on the clock and carrying out company business.
Pre-existing conditions – Pre-existing conditions such as back injuries or chronic conditions such as COPD are not covered in and of themselves. However, they would be covered by workers' compensation if they were directly aggravated by an on-the-job injury or job-related exposure.
Exposure to hazardous chemicals – If you develop a work-related disease such as cancer or mesothelioma, you may be entitled to benefits. You must report the illness to your employer as soon as you are diagnosed. Even if your diagnosis occurs several years after exposure, you may still be eligible for workers' compensation benefits if your condition can be traced to conditions that were present on the job site.
Repetitive motion or poor ergonomics – Injuries that occur over a period of time such as back or neck strain are generally not covered by workers' compensation. At the same time, employees with repetitive motion injuries and those directly caused by poor workplace ergonomics such as tendinitis and carpal tunnel syndrome may be eligible for benefits if it can be shown that the condition directly resulted from workplace conditions.
Contact Our Virginia Workers' Compensation Attorneys For Help Today
If you or someone you care about has suffered an on-the-job injury or illness, contact Marks & Harrison today. Our workers' compensation attorneys will work efficiently and effectively to seek all benefits you are entitled to receive.
We can provide a free consultation at our office in Richmond or at any one of our eight other offices located throughout Virginia. Don't wait: Get in touch with us today.