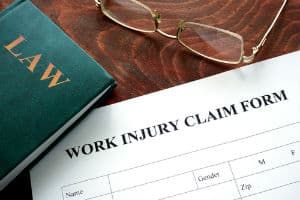 Every day in our country, 12 workers die in on-the-job accidents, while as many as 9,000 others suffer serious and potentially debilitating injuries and illnesses, the Occupational Safety and Health Administration (OSHA) reports.
The most common causes of on-the-job injuries are:
Slip, trips and falls
Getting caught in or between objects or equipment
Being struck by objects and work area debris
Electrocution and burns
Motor vehicle-related accidents
Exposure to hazardous substances
Repetitive tasks and poor workplace ergonomics, causing overexertion and muscle strain.
When you suffer an injury or illness on the job in Virginia, workers' compensation benefits can help you to get the medical care and treatment you need. These benefits can also replace a percentage of your lost wages.
The Virginia Workers' Compensation Commission offers these benefits to ultimately help injured employees to recover and get back to the labor force (if possible). The following are different types of benefits you may be eligible to receive if you are hurt or become ill on the job:
Medical Benefits
If you are eligible for workers' compensation benefits, you may be entitled to receive medical benefits necessary to treat your injuries, including:
Visits with primary doctors and specialists
Costs associated with hospital treatments and in-patient or out-patient care
Medical testing needed to diagnose and treat your injuries
Physical rehabilitation necessary to your recovery
Medications and medical aids such as wheelchairs or back braces
Prosthetic devices to repair and replace damaged joints and limbs.
In addition to these benefits, you may also be entitled to compensation for transportation costs getting to and from your appointments.
Temporary Disability Benefits
On-the-job injuries often result in disabilities that can temporarily prevent you from working or from performing certain tasks required on your job. Temporary disability benefits include:
Temporary Total Disability (TTD) – If your doctor states that you are temporarily unable to work due to your injuries, you may be entitled to compensation totaling 66 2/3 percent of your earnings. This figure is based on your average earnings for the 52 weeks before your accident or illness. The amount is subject to a maximum reimbursement amount.
Temporary Partial Disability (TPD) – If you are able to return to work but unable to work a full schedule or perform all of the tasks associated with your position, you may be able to receive partial disability payments to make up for any lost earnings or wages you suffer.
You cannot receive benefits for the first seven days of your incapacity. However, you can be reimbursed retroactively for this period if you end up being temporarily disabled for a period of 21 days or more.
Permanent Disability Benefits
Virginia workers' compensation provides two types of benefits for employees who suffer permanent disability:
Permanent Partial Disability Benefits (PPD) – Your doctor will determine when you have reached maximum medical improvement (MMI) for your injuries. MMI means any effects or disabilities you continue to suffer are likely to be permanent. If you continue to suffer permanent impairment, disfigurement or scarring beyond this point, you may be entitled to compensation based on an impairment rating assigned by your authorized treating physician.
Permanent Total Disability Benefits (PTD) – If you are left completely and permanently unable to work as the result of your injuries, you may be entitled to compensation to make up for your lost wages through PTD benefits.
Death Benefits
When the unthinkable happens, and a worker is killed on the job or dies as a result of his or her work-related injuries, workers' compensation in Virginia offers death benefits to family members to help compensate them for their losses. While no amount of money can make up for the death of your loved one, these benefits can help your family meet the expenses associated with this devastating loss. Death benefits available through the WCC include:
Up to $10,000 in burial expenses
Up to $1,000 in transportation expenses
Compensation for lost wages, paid to the surviving spouse and dependents.
Get Help from Our Virginia Workers' Compensation Lawyers
If you or someone you care about has suffered an on-the-job injury or illness, get the aggressive legal representation you need. Contact Marks & Harrison today. Our experienced workers' compensation attorneys stand up for injured workers, helping them to pursue all benefits they are entitled to receive.
With nine offices to serve you, including our headquarters in Richmond, we can provide a free consultation today. Simply call or reach us online to get started.