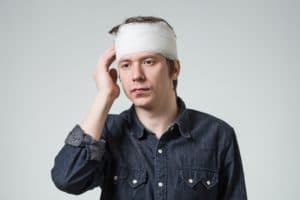 Car accidents can cause painful injuries. While many of these injuries are immediately recognizable, such as fractures, burns, and spinal damage, other injuries may not be so easy to detect. Though these other injuries may be highly serious, their symptoms may be delayed. Shock is one example of this type of injury.
Shock occurs when a person loses blood flow to his or her organs. This lack of blood flow depletes one's organs of much-needed oxygen and requires emergency medical attention. The five major types of shock are:
Hypovolemic shock – This is the most common type of shock that occurs after a serious car crash. Hypovolemic shock occurs when a person loses blood rapidly. The decreased flow of oxygen-rich blood causes a person's heart rate to increase, which results in faster and shallower respirations. In order to compensate for the lack of oxygen-rich blood flow and keep the person alive, his or her organs begin shutting down. As one's organs shut down, permanent damage can occur without the person noticing it. According to American Nurse Today, children and the elderly are at an increased risk of renal (kidney) damage due to hypovolemic shock.
Cardiogenic shock – If one's heart becomes too badly damaged, it can fail to pump enough oxygen-rich blood to all of a person's vital organs. This can lead to serious emergency medical conditions, and, if untreated, it can be fatal. Cardiogenic shock is often caused by heart attacks or electrocution.
Neurogenic shock – This type of shock is less common. Neurogenic shock can occur when a person suffers serious trauma to the spinal cord or damage to the nervous system.  This may create an irregular blood circulation and can lead to many of the same effects as other forms of shock.
Septic shock – Severe infections can lead to life-threatening septic shock. Septic shock may cause a person's vital body systems to shut down in order to fight off infection. If left untreated, septic shock can be fatal.
Anaphylactic shock – Severe allergic reactions can result in this potentially-deadly condition. While car accidents rarely result in anaphylactic shock, some people have experienced this condition as a reaction to corn starch or other chemicals commonly found in air bags.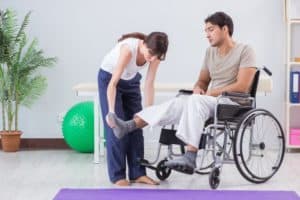 While shock may be identified during emergency medical care, the long-term effects may not be readily identified until weeks later. For instance, a person who lost a lot of blood in a car accident may have received immediate care, with no shock diagnosis.  However, in the weeks following the accident, this person may start to notice signs of shock, such as rapid breathing, pain, dizziness, or other symptoms that cannot be easily explained. These symptoms may all be the result of organ or tissue damage due to shock.
Shock in any form can be a serious and potentially life-threatening condition. If you suffer from shock due to a negligent driver's failure to follow the rules of the road, you should learn about all of your compensation options.
What Signs of Shock Should You Look for After a Crash?
After a car accident, people are frequently confused, stunned, and even disoriented. Still, it is very important to look for signs of shock in yourself and others. When looking for signs of shock, the following are basic signs and symptoms you should look for:
Cool, clammy, ashen, or pale skin
Rapid pulse
Difficulty or rapid breathing
Nausea or vomiting
Dilated pupils
Feeling of fatigue or weakness
Dizziness or fainting
Feelings of agitation or restlessness
Any change in mental status.
It is important to call 911 immediately after a crash. This is critical because it gets medical help on the way. It is also important because without the police, it can be hard to document a crash. Finally, the police can help keep the scene safe and keep traffic flowing for others.
If there is a true emergency, remember that you should only perform first aid  if you are trained and confident in your ability to provide assistance. As a rule of thumb, if you have a serious injury that causes one of your extremities to bleed, simply apply pressure to the wound. If possible, you should also elevate the wound to slow or stop the bleeding.
How Can a Lawyer Help You After a Car Accident?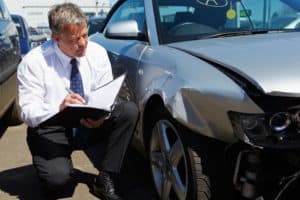 An experienced attorney from Marks & Harrison will immediately begin gathering evidence and contacting the insurance companies in order to protect your rights. Our team will conduct a full investigation on your behalf, including gathering medical records, contacting healthcare providers, interviewing witnesses, and even visiting the scene of an accident.
When you have been hurt, the last thing you should do is deal with insurance adjusters yourself. Our attorneys have the experience and legal skill to handle the adjusters on your behalf and negotiate a just settlement. From handling liens and dealing with collectors to helping you solve your property damage claim, we want to help our clients get back on their feet faster.
If an insurance company won't pay you the damages you are due, our skilled litigation attorneys are not be afraid to take your case to trial in order to pursue maximum compensation for your injuries.
Get Help from a Virginia Car Accident Attorney Today
When you suffer from a serious injury, such as shock and face mounting debt from unpaid medical bills, it can feel overwhelming and unfair.  Trust the experience that comes with being one of Virginia's largest and oldest personal injury firms. With offices located in 10 cities throughout the state, we probably have one near you. We never charge our clients hefty retainers or make them pay upfront costs and expenses. In fact, we only get paid for our efforts if we are successful in obtaining compensation for your injuries. Contact Marks & Harrison today to schedule a free and confidential consultation and find out how we might be able to help you.