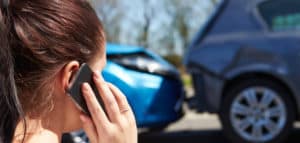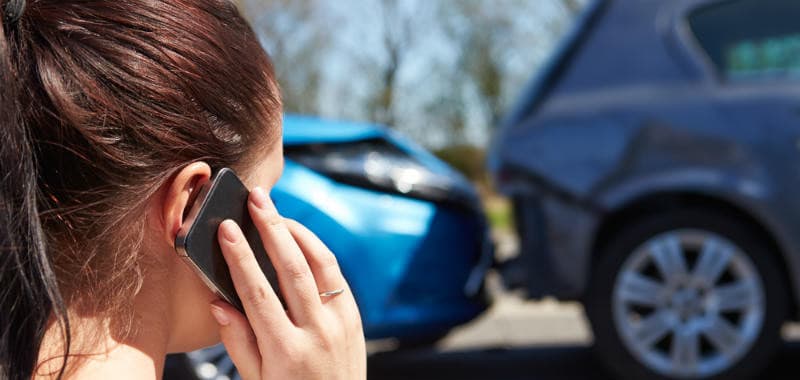 Following a car accident in Virginia, your goal will be to seek compensation for your property damage and any bodily injury you may have suffered.
A question you may have is whether you should hire an attorney to recover this compensation, or whether you should "let the insurance company handle it."
In this article, we discuss two key factors that you should consider.
Was another driver involved in the auto accident?

If another driver was at fault in your crash, you will need to file a claim with his or her auto insurance provider. You will seek compensation through the driver's liability coverage.

According to the National Highway Traffic Safety Administration (NHTSA), the annual economic cost of motor vehicle accidents in the U.S. is estimated to be almost $242 billion. Private insurers pay for about 54 percent of those costs, or a little more than $130 billion. For insurers, these costs equate to losses.

So, when you file a claim with the at-fault driver's insurance company, you should be aware that the company's goal will be to minimize its losses. A claims adjuster will be looking to pay as little as possible or to deny your claim outright.

Two common insurance company tactics you should be aware of are:

Offering a quick settlement – The insurer may contact you shortly after an accident, when you are still dealing with the shock of the crash and feeling overwhelmed about your vehicle damage, medical bills and lost time at work. The insurer may take advantage of your situation and offer you a quick settlement. The problem is that this offer may be for much less than what your claim is worth.

Using your statements against you – The insurance company may also ask you questions about your crash or ask for you to make a recorded statement. The insurer may then turn around and use your words against you in an attempt to deny or minimize your claim.

In some cases, you may need to file a claim with your own insurance company. For instance, you may need to file an uninsured motorist (UM) or underinsured motorist (UIM) claim.

What many people do not know is that you may face the same challenges when dealing with your insurer as you would when dealing with another driver's insurance company. In UM and UIM cases, your insurance company will protect its interest not yours.

For these reasons, the best way to protect your rights and seek the compensation you are due would be to work with an attorney in filing a lawsuit instead of merely leaving your fate in the insurance company's hands.

Unfortunately, having an attorney file a lawsuit often is the only way to move an insurance company closer towards making a fair and reasonable settlement offer.

What is the extent of your property damage and bodily injuries?

Another important factor to consider is the extent of your property damage and/or bodily injuries.

In some crashes such as minor "fender benders" that leave you with very minor injuries or no injuries at all, the amount you would recover from the at-fault driver may not compare favorably with what it would cost to hire an attorney and file a lawsuit.

In this instance it may be in your best interest to simply work with the insurance company to resolve your claim.

On the other hand, if you have suffered extensive medical expenses, lost wages and pain and suffering, much more will be at stake for both you and the insurance company. Your dealings with the insurer could become highly contentious.

So, if this is the case, your best interests would be served by hiring an experienced auto accident attorney and working with that attorney to file a lawsuit to seek a recovery of what you are due.
How Can a Lawyer Help in Your Car Accident Claim?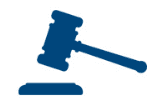 At Marks & Harrison, we believe it is always important to have your auto accident case reviewed by an attorney – even when you believe your case may involve relatively minor damages. This is why our law firm provides free consultations.
The bottom line: You may never know the true amount of your losses and your options for recovering those losses unless you seek legal help.
For instance, an attorney can review any settlement offer you have received from an insurance company. The attorney can investigate your case, consult with experts and determine whether that offered amount will justly compensate you.
If the insurer has not made a reasonable offer, your lawyer can deal with the insurance company on your behalf and seek a proper amount.
If needed, the attorney can file a lawsuit on your behalf. Although most car accident claims can be settled without the need to go to trial, our attorneys can make sure your case is prepared for the courtroom if a trial is necessary.
While an insurance company is focused on protecting its profits, our lawyers will be focused on protecting you and your legal rights.
If you would like to discuss your case, we encourage you to contact Marks & Harrison today. We serve clients in Richmond as well as our offices located throughout Virginia. We would be glad to provide you with a free consultation.