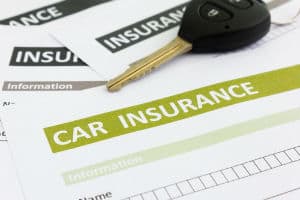 The Virginia Highway Safety Office reports that 125,800 car accidents occurred in the state in 2015. These crashes resulted in more than 65,000 injuries, and tragically, 753 deaths. No matter where you are in Virginia, you need to take the risk of a car accident seriously. In the city of Richmond alone, a reported 5,193 accidents occurred in 2015, which led to 2,673 injuries and 14 deaths.
Risky drivers are not the only ones who face an issue with car accidents. Even the safest drivers might potentially end up in a major crash. All drivers, no matter how careful, should obtain sufficient auto insurance coverage. However, Virginia, unlike most U.S. states, does not technically require that drivers carry any car insurance at all.
Here, our dedicated Richmond car accident attorneys explain Virginia's complex auto insurance rules. We also offer important tips that you can use to ensure that you obtain the appropriate car insurance coverage for your individual situation.
Virginia's Minimum Insurance Requirements
Under Virginia law, drivers must obtain the minimum required auto insurance coverage or pay an uninsured motorist fee. If you choose to obtain the minimum required insurance coverage, then you must have at least:
$25,000 in coverage for bodily injury (per person)
$50,000 in coverage for bodily injury (per accident)
$20,000 in coverage for property damage.
The minimum insurance coverage listed above is liability coverage. This type of coverage will apply only to the damages that you cause another party to suffer in cases where you were at fault for an accident. If you obtain the minimum mandated insurance coverage, you will have no insurance protection for yourself, your family or your vehicle.
Virginia is unique among American states in that you can legally avoid obtaining any liability insurance if you pay the state's $500 uninsured motorist fee. However, this fee offers you no insurance protection at all. The only benefit is that it gives you the legal ability to drive on Virginia public roads without being subject to fines or penalties for failing to carry insurance coverage. If you are at fault for an accident, you will be personally responsible for any damage to person or property that results from your negligence.
Getting Full Protection: Your Guide to Virginia Auto Insurance
Virginia's minimum required insurance coverage offers you only very basic liability coverage, while paying the state's uninsured motorist fee offers you no protection other than the ability to escape an uninsured motorist ticket. For the vast majority of Virginia drivers, this is simply not enough protection.
It is in your best interests to obtain additional insurance coverage that goes well beyond the state's minimum requirements. The Virginia Bureau of Insurance recommends that drivers review their individual circumstances and obtain additional insurance coverage to provide true protection.
Three common types of insurance that you are not required to buy under Virginia law but should strongly consider purchasing are:
Collision coverage – Beyond having liability coverage to protect yourself financially if you cause damage to another party, you should also carry coverage that will protect you should you damage your own vehicle. The simple fact is that car accidents do happen. You will want some coverage that offers financial protection for repairs to your car or replacement of your car. You should carry collision coverage that covers the full value of your automobile.
Medical expenses coverage – All Virginia motorists should obtain some level of insurance coverage that will pay for their medical bills should it become necessary. We all know that health care costs can be extraordinarily expensive. Your medical coverage can provide coverage for everything from emergency room fees to rehabilitation costs. Beyond obtaining basic medical coverage, you can also obtain coverage for lost income related to your accident.
Uninsured/underinsured motorist (UM/UIM) coverage – This coverage offers you protection in case another driver causes your accident who is either uninsured (legally or illegally) and cannot pay or lacks enough coverage to pay for all of your losses. Under Virginia law, all insurance policies offered in the state must include UM coverage, with an opt-out provision for drivers who do not wish to carry it. The Insurance Information Institute reports that 10.1 percent of all Virginia drivers lack insurance coverage. As a result, we strongly advise that you carry at least some UM/UIM coverage to protect yourself.
Insurance Tip: Watch Your Deductibles and Policy Limits
When you look for auto insurance coverage to purchase, you should always keep a close eye on the deductible and the policy limit. You will want to make sure that the deductible is not too high. However, at the same time, you want to make sure that the policy limit offers you true protection.
A car insurance deductible is simply the amount that you will be required to pay before the insurance company picks up the rest of the costs. For example, if you sustained $5,000 in damage to your vehicle, and your collision insurance policy has a $1,000 deductible, you will be required to pay $1,000 out of pocket for your repairs.
Your policy limit is the maximum amount of money that your insurance company will pay out. After you hit the policy limit, you will need to look elsewhere to cover the remainder of the costs. If you obtain insufficient insurance coverage, you could be stuck bearing the costs of your own car crash injuries.
Were You Injured in a Car Accident in Virginia?
At Marks & Harrison, our Virginia car accident lawyers have helped many victims to obtain fair compensation for their damages. We know how to take on big insurance companies. To learn more about what our team can do for you, please contact us today for your free case evaluation. We handle car accident claims from our main office in Richmond and from our eight offices located throughout the state.