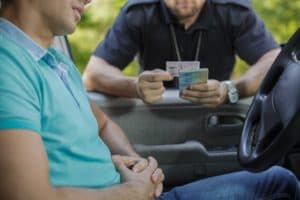 No one expects to get into a car accident. However, at some point, it happens to most people. It can range from a minor but annoying fender bender to one that causes devastating injuries. Because you may have never thought you would get into a car accident, you may get caught completely unprepared for how to respond to the situation.
People naturally feel frightened, flustered, shaken, stressed and angry after a crash. Even if you go through these emotions after a crash, you need to do your best to remain calm. If you are prepared for the emergency situation, it will help you to keep a cool head and act quickly when it counts.
You don't have to be a boy scout to "always be prepared." However, you should be ready to confront the situation when it happens.
Here, we discuss some of the most important things to have on hand in your car in case of an accident or other auto-related emergency. You should keep these items in your vehicle at all times. Feel free to print this post for personal reference or as a guide for the teen drivers in your family.
Important Paperwork and Personal Information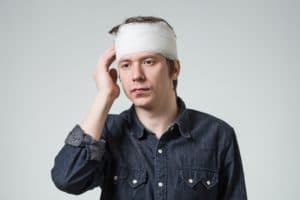 The first thing you should do after a car accident is to check your safety and the safety of all other people involved in the accident. You should also call the police. A police officer will come to the scene of your accident and file a traffic accident report, and you should be able to get a copy of this report later on.
In addition to calling the police, you will want to take photos (if possible), get the other driver's insurance and contact information and get information from anyone who witnessed the accident. Of course, you will need to provide information to the police and to the other driver as well. You should make sure that you carry the following on your person or in your car (such as in the glove compartment or center console):
Your driver's license
Vehicle registration
Proof of auto insurance and insurer contact information
Notepad and pen for taking notes
Cell phone (or camera).
First Aid Kit
If you or anyone else needs emergency medical attention, call 911 immediately after a car accident. Even if you do not require emergency treatment, you should still see a doctor after an accident.
In order to treat minor injuries or address emergency care before an ambulance arrives, you should keep a well-stocked first aid kit in your car. You can purchase a pre-packed kit or make your own. It does not need to be a fancy or expensive kit – a duffel bag or tackle box will do. It is what's inside the first aid kit that counts. A good first aid kit should include:
Hand sanitizer
Gloves
Bandages of various sizes
Gauze dressing
Medical tape
Alcohol wipes
Iodine wipes
Hydrogen peroxide
Antibiotic ointment
Aspirin and other over-the-counter pain medication
Burn aid ointment
Instant cold compress
Thermometer
Scissors
Tweezers
CPR mouthpiece
Sutures
Splint
First aid guide.
While you are at it, you should consider becoming CPR and first aid certified. A half-day course offered by the Red Cross will teach you what to do in a wide range of emergency situations.
Car Care and Emergency Items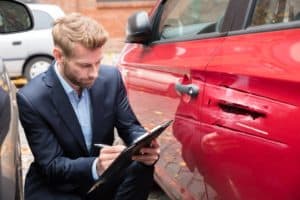 After you check on the other people involved in the accident and called for emergency or non-emergency assistance, everyone should move out of the street to a safe area near the scene of the accident. This may be the side of the road or a nearby parking lot.
It will be important to alert oncoming traffic and avoid another accident. You can use the hazard lights on your vehicle, traffic cones, flashlights or even hand signals to get the attention of other drivers.
Because you may spend time outside in unknown weather conditions, you should have emergency provisions in your car. For example, if you get involved in a crash on a rural road in the winter, for instance, you could wait a long period of time before the police or an ambulance arrives.
The gear and supplies that you put in your car should keep you warm, dry and hydrated. Here are some basic items to pack in case of an emergency:
Jumper cables
CB or weather radio
Flashlights
Batteries
Traffic cones
Emergency flares
Toolkit
Bungee cords
Duct tape
Reflective gear
Water
Energy bars
Emergency blankets
Matches or fire starter
Rain poncho
Change of clothes, especially socks, hat, and a warm jacket.
Other Personal Items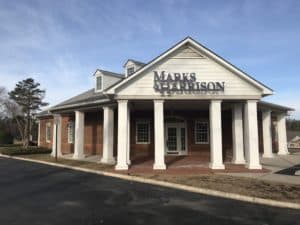 Whether you are preparing for a car accident, weather emergency or car trouble, you should keep in mind a few items that you should never go without. Ask yourself what you would need the most if you were stranded on the side of the road.
Many people already keep everything they need in their purse or glove compartment. Your list of personal essentials will depend on your individual needs, but here are some things you may want to remember:
Medicine (like insulin or heart medicine)
Cell phone and car charger
Cash
Umbrella
CPR/first aid certification card
Hard copy of emergency phone numbers.
If you have limited space in your vehicle, this list may seem overwhelming. It is okay to customize and prioritize these items to suit your needs and comfort level. The important thing is to feel empowered and prepared should you find yourself in a car accident emergency. Taking the proper precautions before you hit the road will help you take the right steps after a car accident and get you on the road to your recovery.
If you would like to learn more about what you should do after a car accident in order to protect your right to compensation, contact Marks & Harrison today and receive a free consultation. We serve clients in Richmond and throughout Virginia.