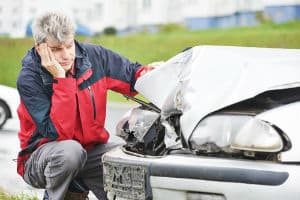 An often-asked legal question is whether a car accident victim has a legal obligation to reimburse a health insurer for accident-related medical expenses. It is imperative that any person injured in an accident gets this question answered prior to filing an insurance claim. Your right to fair compensation is a serious issue; you may be facing a long period of recovery, and you may be unable to work or left with permanent disabilities.
When a victim seeks treatment for injuries after an accident, is he or she required to repay the health insurance company for those costs from future settlement or judgment funds? In some instances, your health insurer could have the legal right to seek a portion of the total cost expended for your treatment and care. This is referred to as "subrogation."
What Is Subrogation?
Subrogation is the legal right an insurer has to pursue compensation from a third party responsible for injuries, and the expenses the company incurred in treating those injuries. For example, if you are involved in a car accident caused by a negligent driver, your insurance company pays for your medical expenses and losses covered under the terms of your policy. Once these costs have been paid, it may then be able to pursue legal action against the at-fault driver to get this money reimbursed.
In cases where a health insurer covers accident-related medical costs, and the victim is later awarded damages from the at-fault driver, subrogation can give the health insurer a legal claim to a portion of the settlement. In these cases, the insurer may be able to seek reimbursement from the victim for part or all of the costs it incurred, minus any deductible paid. The insurer would also likely be required to share the cost of attorney's fees for the role the insured's attorney played in recovering the monetary damages.
How Do Virginia and Federal Subrogation Laws Differ?
In Virginia, the law prohibits health insurers from issuing policies and contracts which contain a clause allowing for the subrogation of an accident victim's right to seek damages for personal injuries sustained as a result of a third party's negligent actions. Federal statutes, on the other hand, such as the Employee Retirement Income Security Act (ERISA) and the Federal Employees Health Benefits (FEHB) program, allow self-funded and compliance medical plans to be fully reimbursed out of funds recovered from an insured's third party lawsuit or claim.
Determining whether your health insurance plan gives your health insurer the right to seek reimbursement of funds paid out for your medical treatment following an accident must be determined early in the process of filing a claim. The determination could have a profound impact on the value of your final settlement or judgment. Unless you are informed about your health insurer's right to subrogation, you could incorrectly allocate recovered funds, or be left with insufficient funds to pay for your recovery and care and your other costs. In either case, it is important to understand subrogation and how it may affect your claim.
Why You Need Assistance from a Lawyer
Hiring a car accident lawyer can dramatically improve your chances of being able recover a higher level of compensation in a lawsuit or claim. A lawyer will not only be able to review the facts surrounding the accident to determine and establish who was at fault, but also conduct an in-depth review of your insurance policies and advise you as to whether your insurance company has a right to subrogation. If so, that fact will be taken into consideration when determining the total value of your case.
In car accident cases, many damages beyond your medical expenses will be pursued by your attorney. You, as a car accident victim, may be entitled to damages related to disfigurement or disabilities, as well as pain and suffering, emotional anguish and other damages, based upon the level of the injuries sustained.
If you have been involved in a car accident in Richmond, or any location throughout the state of Virginia, seek legal representation at once to find out how subrogation may affect your claim.
Sources: