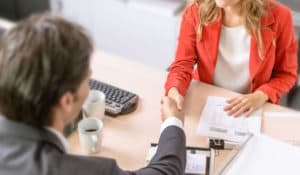 If you have been injured on the job or during the course of any work-related task, you may need a workers' compensation attorney to help protect your interests and pursue benefits.
Legal representation should be sought in cases in which: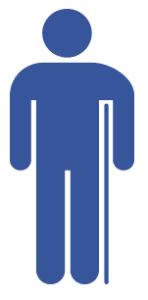 Your employer or your employer's workers' compensation insurance denies you the treatment you need;

You have suffered either a temporary or permanent disability which prevents you from being able to return to work or continue at your prior job;


You are concerned whether your legal rights are protected and whether you are receiving what you are entitled to;


Your injury was caused as a result of product liability or third-party negligence.
A Look at Our Workers' Comp System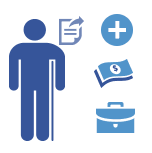 Workers' compensation is insurance coverage designed to compensate an injured employee or worker for medical care, a portion of lost wages and vocational rehabilitation.
No negligence or fault has to be shown by either party. The simple fact that an employee was injured during the course of doing his or her job is generally all that is needed for eligibility to pursue benefits.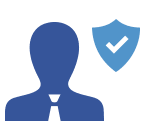 Workers' comp also protects business owners from lawsuits filed by employees who have been injured on the job. In most cases, employees give up their right to file a lawsuit or pursue further legal action against their employer in exchange for benefits.
Injured workers who are unsure as to their legal rights can seek counsel with a workers' comp attorney at Marks & Harrison, a Richmond workplace injury law firm.
Many Steps to a Successful Claim
Workers who wish to file a claim seeking workers' compensation benefits must be aware of the many steps that are necessary in a successful claim.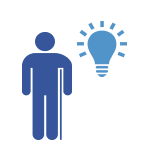 Knowing what to do and when to do it can mean the difference between receiving benefits in a timely fashion or dealing with a denial of benefits or a challenge from your employer in which it is claimed that your injuries were exaggerated or unrelated to your work duties.
If you have been injured at work and need to file a claim, make sure you do the following: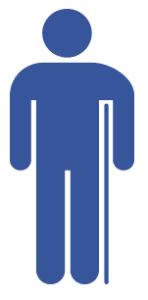 Report the accident and the injury, even if it seems relatively minor, to your employer as soon as possible;

Seek immediate medical attention;

Inform the doctor or medical professional treating you that your injury is work-related so it is noted in your medical records;

Give your doctor a complete account of the accident, as well as all injuries you believe you may have sustained, and any pain you are experiencing;

Follow the doctor's orders to the letter, as failure to do so can cause you harm and could result in a denial of benefits; and

File an official claim with the Workers' Compensation Commission.
The Workers' Comp Process

According to the Virginia Workers' Compensation (VWC) Commission, if you want to file a claim against an employer's workers' comp policy, the process begins with the immediate notification to your employer.

Workplace injuries that are not reported within 30 days may result in a denial of benefits. A claim for benefits must be filed with the VWC commission.
Failure to do so within two years from the date of your accident may put your workers' comp benefits in jeopardy.
Once the Commission receives this information, it sends information to the employee letting him or her known about legal rights and responsibilities.
If a claim is denied, an injured worker has the right to request a hearing in which the validity of the claim and the denial of benefits will be reviewed.
How an Attorney Can Help
If you or a loved one has been injured at work, we recommend you seek guidance from a workers' compensation attorney.

An attorney can help you prepare your claim, fight any unfair denial of benefits, negotiate a settlement with your employer's insurance provider, represent you at your hearing or in court, and assist in the pursuit of justice and the maximum in benefits available under the law.
Source: