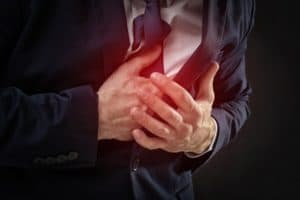 Many people suffer visible injuries in a car accident such as cuts, burns and broken bones. Because emergency responders can immediately recognize these injuries, they typically will rush victims to the hospital for treatment. However, many other serious injuries are not so obvious. They reveal themselves in subtle ways during the hours or days after the accident once a person's shock and adrenaline have passed.
Chest pains are a good example. They may feel like a soreness beneath the ribs, or they may give you great pain as you breathe. Even though you may not detect these pains right away, you should treat them seriously. They could be signs of a severe or life-threatening injury such as fractured ribs, a punctured lung, ruptured spleen, bruised kidneys or internal bleeding.
What Could Cause Chest Pain After a Car Accident?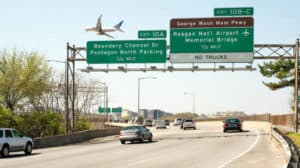 Drivers and passengers often report chest injuries after a collision. These injuries can happen when people inside of the car slam into the doors, dashboard or steering wheel upon impact. Safety systems like seat belts, harnesses and airbags can also cause these injuries. Chest pains can also arise from a heart attack that occurs during a crash.
Why Could Chest Pains Be Serious After a Car Accident?
Chest pains and difficulty with breathing are signs that something is seriously wrong with your health. You should not dismiss them as something minor that will merely "go away in a few days." Instead, you need to seek medical attention right away. A doctor can examine you, order tests and ultimately diagnose the cause of the chest pains, which could include:
Cracked or broken ribs
Punctured lungs or lung damage
Myocardial (heart) contusions
Kidney damage
Liver injury
Spleen injury
Damage to the trachea
Damage to the sternum
Injury to the chest wall.
If you believe that you know what happened during the crash to cause the chest pains, make sure to tell your doctor during your visit. For instance, if you know that your chest hit the steering wheel, you slammed against the dashboard or your seat belt placed a great deal of strain on your chest at impact, make sure to tell your doctor. The information you give to the doctor may help the doctor to diagnose and, ultimately, begin treatment of your injury.
Your health should always be your top priority. This is why you should always see a doctor immediately after an auto accident – even when you suffer no visible, obvious injuries. Your ability to recover compensation for your injuries will also be important down the road. To successfully pursue a car accident lawsuit, you will need to have medical documentation of your injuries.
How Can A Lawyer Help You After a Car Accident in Virginia?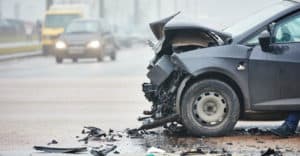 If a car accident causes you to suffer a serious injury such as a fracture rib or punctured lung, you may end up needing extensive – and costly – medical treatment. You may also have to go through lengthy physical therapy in order to fully recover from the injury. Soon, you may find yourself overwhelmed by medical bills that hit you when, at the same time, you cannot work due to your injuries.
However, you shouldn't have to pay doctor's bills or lose income because of a crash that was not your fault. This is why you should seek help as soon as possible from an experienced car accident lawyer. The lawyer will work hard to make things right for you by taking steps such as:
Investigating your car accident
Consulting with experts
Identifying all sources of compensation for you
Dealing directly with the insurance companies
Pursuing a settlement that fully compensates you
Taking your case to trial if no settlement can be reached
Making sure that you get the funds owed to you from a settlement or judgment as quickly as possible.
Marks & Harrison is one of the largest personal injury firms in the state of Virginia, and we have been helping people like you since 1911. We have the skill, experience and resources that can make a difference in your case if you have suffered chest injuries in a car accident. Above all, we will work tirelessly to pursue the compensation that you deserve.
To learn more, contact us today and receive a free consultation through our office in Richmond or one of our nine other offices located throughout the state.  We will charge no legal fees unless we secure a financial recovery for you.