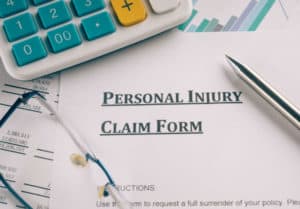 If you have suffered a serious personal injury in Virginia at the hands of another, you will have a lot to figure out.
Who will care for or transport your children while you are unable to do so? How you will continue paying your bills without an income? How will you file a claim with an insurance company? How much will the insurance company cover?
Throughout the process, family and friends may urge you to hire an attorney and file a personal injury claim against the party who harmed you. But before you go forward with that important step, you may wonder, "How much will my personal injury case be worth in Virginia?"
Before you file a claim, it may help you to have a better idea of what you could potentially recover in compensation.
Here, we discuss how the value of a personal injury case is determined in Virginia, what types of damages may be available in a claim and the different sources you may turn to when pursuing compensation.
How the Value of a Personal Injury Case is Determined in Virginia
Two major factors determine the value of a personal injury case in Virginia. Those factors are the:
Nature and extent of your injuries – How did your injury occur; how much has it impacted you in terms of medical expenses, lost income, pain, suffering; how as your injury impacted your ability to enjoy a normal life; and is your injury permanent?
Available insurance coverage – Can you turn to one or many different insurance policies to pay for your losses, including your own insurance? How much coverage does each of these insurance policies provide?
Types of Damages Typically Sought in a Virginia Personal Injury Claim
As an injured party in Virginia, you can seek compensation for your economic and non-economic losses. In some cases, you may pursue punitive damages as well. The types of damages you may possibly recover in a personal injury claim include:
Past medical expenses
Future medical expenses
Past loss of income
Future loss of income
Loss of earning capacity (the ability to make the same or more money in the future)
Pain and suffering both in the past and in the future
Disfigurement/deformity and the associated humiliation/embarrassment
Inconvenience in the past and in the future
In the event that the injury results in a wrongful death, other damages may be recoverable such as:
Mental anguish, sorrow, and loss of companionship, comfort and guidance
Compensation for loss of income of the deceased and loss of his or her services, protection and care
Compensation for the loss of assistance that was provided by the decedent
Funeral and burial expenses
Punitive damages may be allowed in a personal injury or wrongful death claim in the event that your injury was caused by the reckless or wanton actions of the defendant. There is a limit on punitive damages in Virginia.  Currently the cap is $350,000.
Different Types of Insurance Available
The types of insurance available to you in a personal injury claim will depend on the insurance coverage held by the party who harmed you and, perhaps, your own insurance coverage. Different types of insurance include:
Car insurance – If you were hurt in an accident involving a motor vehicle, including getting hit as a motorcyclist, bicyclist or pedestrian, the type of car insurance that you and the other party carry will be highly important. Types of car insurance that may be used to pay for your damages include the other driver's bodily injury liability and property damage liability insurance. If the other driver lacks insurance or has insurance that does not fully cover your damages, you may be able to file a claim through your own uninsured motorist/underinsured motorist (UM/UIM) policy. Your own medical expenses ("medpay") or collision coverage could also come into play.
Homeowners' or property insurance – If an injury occurs on another person's property, that person's homeowners' insurance or commercial property insurance may pay for a claim. This type of insurance is common in slip and fall cases, swimming pool accidents and dog bites.
Life insurance – If an injury results in death, surviving family members may receive a payout from the decedent's life insurance policy.
Health insurance – Like car insurance, an injured person's health insurance almost always plays a role in the settlement of a personal injury claim in Virginia. How much a health insurance policy will pay may depend on the nature of the injury. Some policies will pay only for certain types of treatment. If you reach a settlement in a personal injury case, your health insurance provider may seek to recover from that settlement what it has paid for your care. This is commonly called a "healthcare lien."
Medical malpractice insurance – If your injury was the result of an error made by a doctor or other healthcare professional, the healthcare professional's medical malpractice insurance will likely be responsible for paying your claim.
Workers' compensation insurance – If your injury occurred while you were working, and someone besides your employer caused the injury, you may be eligible to file a third-party liability claim in addition to a claim for workers' compensation benefits. Like a health insurance provider, the workers' compensation carrier may put a lien on your recovery in order to recover what it has paid out.
The more insurance policies involved in your case, the better chance you will have of recovering your full settlement amount.
An Attorney Can Investigate Your Case and Deal with the Insurance Companies
Each personal injury case is very different.  Therefore, you should not make a guess as to how much money you might be able to recover based on the information above or from other sources.
Instead, you really need to hire an experienced Richmond Medical Malpractice Lawyer who understands how damages are determined and has the skill as well as the resources needed to pursue the maximum amount for you and your family.
At Marks & Harrison, we understand that you want to have an idea of how much you can potentially recover before you file a claim, which why we work closely with you to inform you of our thoughts on the value of your claim and answer any questions that you may have.
It is important, however, to keep in mind that an exact value amount is impossible to calculate.  Without a proper investigation into your case, however, it is impossible to even come up with an estimate.  If you choose to work with us, we will handle all upfront costs of such an investigation, including hiring experts, and we will not charge you a penny unless we obtain a settlement or verdict for you.
Contact us today online or by phone to get started. We have offices in Richmond and eight other cities in Virginia. We will work hard for you!