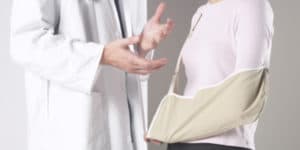 A successful personal injury claim can help you to recover from an accident by providing financial compensation for your injuries. The majority of cases end in a settlement. However, an experienced lawyer will always prepare each case as if it is going all the way to trial.
Like many people, you may worry about how long it will take to reach a resolution in your own personal injury case. After all, you want to put this matter behind you and move on with your life. At Marks & Harrison, we understand those concerns. That is why we leverage every resource at our disposal to keep our clients' cases on track for a timely settlement or trial.
Some of the factors that determine the time that goes into resolving a personal injury case in Virginia are:
Complexity of the Personal Injury Case Investigation
Our law firm works hard to complete investigations as quickly as possible. Our investigative team includes former police officers who know how to efficiently gather evidence and piece together the events that led to a client's injury. However, in some cases, the investigation can be complex. For instance, some cases may require us to collect and analyze extensive documentation or to interview numerous witnesses, including some witnesses who are difficult to reach.  The cooperation of the other party in a case – the defendant – can also influence how long it takes to wrap up an investigation.
Assessment of Injuries and Future Medical Needs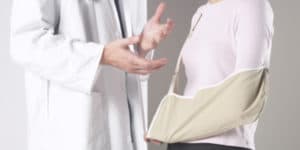 A critical component of a personal injury case is the assessment of a client's injuries. So, the type and severity of your injuries will impact how long it takes to settle your case. At Marks & Harrison, we examine all medical records, talk with medical experts and analyze our clients' future medical needs and costs by consulting with life-care planners. Although we need time to complete this part of the process, we believe that focusing on even the smallest details and conducting a thorough assessment ultimately will benefit our clients in the long run and help them to get the care and treatment they need.
Dealing with the Other Party's Insurance Company
Sometimes, it is apparent who was at fault in an accident. The insurance company may not bother to dispute liability. In other cases, companies can be difficult and refuse to admit any fault on the part of their insured. This is often in the interest of protecting their bottom line. A long and protracted fight with one of the insurance companies could potentially slow down a personal injury case.
Like liability, damages are another issue insurance companies may fight. Some companies may offer only a modest amount of damages. The harder time the insurance company gives you as far as providing you with the compensation you need, the longer your case could take. However, our team believes it is worth it to stick it out and press for the damages that our clients deserve. We also use our negotiation skills to move the process along as smoothly as we can.
Involvement of Multiple Personal Injury Case Parties
Some accidents are not as straightforward as one party injuring another. When multiple parties are involved, the process of a personal injury claim becomes more complex and more time-consuming. This is because you and your lawyer must deal with more defendants, more lawyers and more insurance companies. For example, two parties might agree to a settlement, but a third party might challenge liability, damages or both. It helps that our law firm has experience with handling cases that involve multiple defendants and complex settlement negotiations.
Dealing with Your Own Insurance Company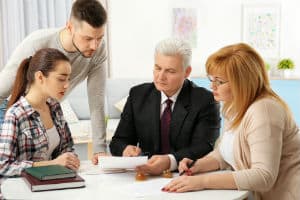 If an uninsured or underinsured driver hurt you in a car accident, you may need to file an uninsured motorist (UM) or underinsured motorist (UIM) claim with your own insurance company. This claim adds another step to the process. Even though you may have paid premiums for years to your insurance company and believe the company is on your side, the company may still challenge your claim and make it difficult for you to recover what you deserve.
Get Help Today from Our Virginia Personal Injury Lawyers
It is difficult to say how long any one case will take without knowing all the details. An experienced personal injury lawyer can assess all the relevant factors in your case to help you understand how long it might take. The above list is not an exhaustive one. Still, you should keep those factors and similar considerations in mind as you consider how long it will take to resolve your case.
Whatever the circumstances of your case, you should get started as soon as possible on any legal action that you plan to take. As soon as your accident has occurred, the clock starts ticking. The statute of limitations for personal injury cases in Virginia is two years. So, don't hesitate to contact a lawyer as soon as possible.
The Virginia personal injury attorneys at Marks & Harrison are ready to help you to pursue compensation for your injuries. With offices around the state, including Richmond, we are here to help you whenever and wherever the accident occurred. For more information and to set up a free consultation, contact us today.