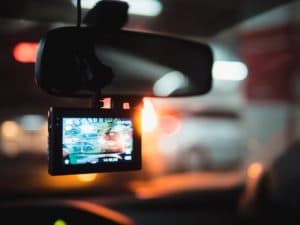 Video cameras are everywhere today, from red light cameras at intersections to security cameras in stores, office buildings and parking lots. People also have cameras on their phones. So, if a camera did not catch an incident such as a car accident, an iPhone likely did.
Insurance companies often try to use footage captured at the time of the incident to prove (or disprove) liability, and they will even go so far as to try to use  footage of a person at his or her home or in public places to prove that the person exaggerated his or her injuries.
For these reasons, it is important to work with an attorney who understands why insurance companies may want to use video and who knows how to respond to those issues.
Why Do Insurance Companies Use Video in Car Accident Cases?
Insurance companies try to use video surveillance to contest liability and challenge the validity of a victim's claim. The company's ultimate goal is to maximize the amount of premium payments they pull in each year while minimizing losses paid out in claims – including your claim.
In some cases, an insurance company may use video surveillance footage in a car accident case to assert contributory negligence. In Virginia, a person must be completely without fault in order to secure a recovery in a personal injury claim. If the person shares even one percent of responsibility for the accident, the person may be unable to recover any compensation from the other party. An insurance company may attempt to use video evidence in order to prove that you were somewhat at fault.
How Do You Respond to the Insurance Company's Use of Video Surveillance?
Many people question whether an insurance company can use video surveillance as evidence in a car accident case. It all depends on how the footage was captured and where.
For instance, if a traffic camera captured footage at the scene of the accident, it is likely fair game. However, if the insurance company hired someone to sit outside of a person's home and videotape the person in his or her front yard without permission, the company could find itself in hot water.
Generally speaking, in order to prevent the use of video surveillance at trial, your lawyer would need to prove one of the following:
The video was illegally obtained
The insurance company failed to disclose that it would use the video
The footage is not authentic
The footage is not relevant to the accident or your injuries.
The lawyer who handles your car accident case should have a firm grasp of Virginia's rules of evidence and be up to date on court decisions that affect the use of that evidence.
Should You Be Concerned About Other Types of Insurance Company Surveillance?
Absolutely! It is the insurance adjuster's job to find evidence to deny or minimize claims. The adjuster will explore every avenue available in order to do that with your claim. Types of surveillance the insurer may conduct include:
In-person meetings
Photos
Social media.
If you consent to giving a statement, the insurance company may make a video recording of it and possibly use it against you at a later date. The same goes for in-person meetings. An insurance adjuster may schedule in-person meetings in the hopes of trapping you into saying something that contradicts your claim. For this reason, you should never make a statement or consent to a meeting without first consulting with your attorney.
Photos can also be used against you in settlement negotiations and at trial. For instance, photos from after the accident that you post on public forums, including social media, are fair game for insurance agents as are photos that you submit directly to the agency. If any of your photos are not consistent with your claim, the agency will use them to disprove your claim or, at the very least, to try to discredit your testimony.
An insurer may also fish for statements regarding your health on social media, including seemingly innocent statements such as, "Don't worry everyone, I'm fine." For this reason, you should refrain from posting on social media until your case is resolved.
The Best Way to Address Video Surveillance in a Car Accident Case
The best way to address an insurance company's attempt to use video surveillance evidence against you is to be honest. Do not exaggerate your injuries or lie about what happened to you. If you lie about one thing, your credibility will come into question, and any legitimate injuries that you sustained may not be given sufficient weight. To ensure a fair assessment and valuation of your injuries, be honest with everyone.
Our VA Car Accident Lawyers Are Ready to Help You
Virginia car accident cases are rarely cut and dry. Each case comes with its unique obstacles. The team at Marks & Harrison is familiar with the different types of challenges associated with personal injury cases, including dealing with video surveillance evidence. We can put that experience to work for you.
To learn more about how we can assist with your car accident case, contact us today and schedule a free consultation through our office in Richmond or through one of our eight other offices located throughout Virginia.