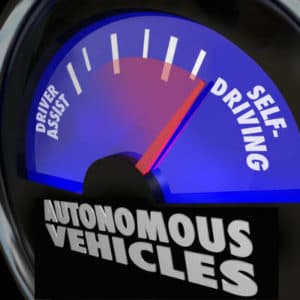 If you see a car alongside you without a driver, don't be alarmed. It is likely a new driverless car, called an autonomous vehicle, or AV.
AVs are automated cars that are likely going to be part of our future road travel. AVs are already being tested in some parts of the country.
As car accidents with fatalities continue to rise, it may be possible to help reduce the number of vehicle accident deaths with help from this important technology. The use of driverless vehicles is proving helpful in finding ways to improve the safety of all vehicles and transportation in the future.

The first decade will include a limited amount of basic testing. The second decade will see these vehicles being used by companies and fleets. The third decade should see these vehicles in use by the general public.
In other words, driverless vehicles are on the way, and the testing should allow for increased safety on our roads.
Autonomous Vehicle Testing Is Underway
Testing of AVs has begun in some limited areas in the country. In California, Google self-driving cars have been on the roads in a limited way since 2009 and have driven a combined 2 million vehicle miles so far. Fleets of AVs have been tested on the roads of Ann Arbor, Michigan, and other locations.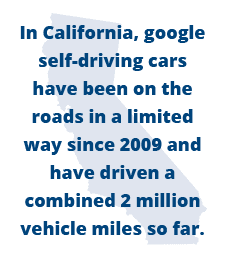 The results of these preliminary tests are promising. It is important to note that the test vehicles were driven with a living occupant to be ready to take over should the need arise.
In the tests conducted so far, no accidents occurred as a result of either the automated driver or the backup operator.
In addition to improved safety, AVs hold the promise of reducing the time spent driving. This lowered commute time may make life easier and less stressful for those who drive to work.
Also, AVs could make parking easier. The size of driverless vehicles is smaller than most of the standard vehicles on the road today.
Additionally, the way vehicle insurance is designed could change as well, putting more emphasis on vehicle failure than on human error.

All of these adjustments will come over time as AVs become the standard mode of transportation in the future. The timetable for implementation will take place over several decades.
As with any new development, it takes years or decades for the public to embrace and utilize the latest technology. It is estimated that AVs could become the main form of transportation by the middle of the century.
Driverless Cars Can Provide Helpful Collision Data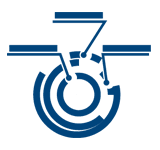 One of the benefits of AVs is the ability to monitor and record all data associated with any accident. When an accident occurs, the data can be used to determine the exact cause of the accident as well as the location, road conditions and other pertinent information. This data could help to prevent similar accidents from occurring again.
Human error is a major factor in many vehicle accidents. There may be ways to improve the functionality of cars to take these concerns into consideration and prevent many of the problems that occur to cause driving mishaps. This is information that can be garnered through the function and testing of driverless vehicles.
Self-Driving Cars Could Reduce Traffic-Related Deaths
The ultimate goal of driving AVs is to improve safety. A recent report analyzed by ScienceAlert estimates that autonomous vehicles could help to reduce fatalities by as much as 90 percent by the middle of the century.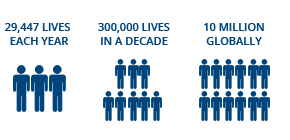 If this occurs, it would equate to about 29,447 lives saved each year and 300,000 lives in a decade. Globally, the number of lives saved per decade could be as many as 10 million.
This is significant and will make an even bigger impact than past safety implementations such as seatbelts. With this many lives at stake, it is clear that driverless cars will be a noteworthy technological development.
Automobile Accident Victims Should Seek Legal Help
When an auto accident occurs, it is often due to the negligence of the other driver. If this is the case, you have the right to pursue a claim for compensation that can pay your medical bills and other costs caused by the accident.
This can be achieved with help from a lawyer with experience handling personal injury cases.
Both liability and negligence must be determined in order to prove your case. Many such cases are settled prior to getting to the courtroom, so a skilled attorney is necessary to negotiate a satisfactory result.
Auto accidents are not only stressful. They can cause serious bodily harm. If technology can prevent these problems from occurring, travel in the future will be easier and safer.
While AVs are not going to become commonplace anytime soon, there are certainly some things we can learn about safety from them. As the technology becomes more developed and sophisticated, we will surely save lives on the road.
Until then, however, we need to continue to take steps to ensure that our rights are protected in the event of an auto accident caused by the negligence of another driver.
If you or a loved one has been seriously hurt because of an accident that was not your fault, you may be entitled to compensation.
To learn more about your rights, contact Marks & Harrison today. We serve clients in Richmond and throughout Virginia. We can provide a free consultation.