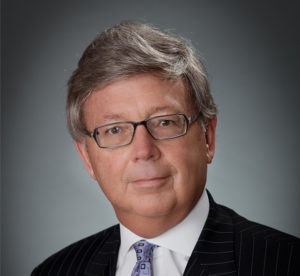 Marks & Harrison is pleased to announce that John C. Shea has been named to the Virginia Lawyers Hall of Fame Class of 2020 by Virginia Lawyers Media.
The Virginia Lawyers Hall of Fame honors Virginia lawyers age 60 and older. Criteria for inclusion in the Hall include career accomplishments, contributions to the development of the law in Virginia, contributions to the bar and to the commonwealth at large and efforts to improve the quality of justice in Virginia.
The honorees will be celebrated at a virtual program to be broadcast on Nov. 18. Each honoree also will be profiled in a special supplement that will be inserted into Virginia Lawyers Weekly in November.