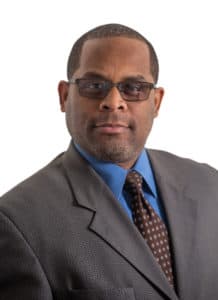 When Michael J. Braggs joined Marks & Harrison in March 2019, it marked a return to the kind of law he loved to practice: advocating on behalf of individuals.
From the very beginning of his first year at the University of Richmond School of Law in 2006, Michael knew that he wanted to become a trial lawyer. With that goal in mind, he interned in the Fredericksburg Office of the Public Defender and got courtroom experience working at Legal Aid and in the school's Family Law Clinic.
After receiving his J.D. in 2009, Michael joined the Fredericksburg public defender's office, where he handled a heavy caseload and gained extensive experience trying cases before judges and juries. After two years he entered civil practice when he joined the legal staff at GEICO insurance company, mostly representing insureds. Two years later, he joined the law firm of Freeborn & Peters, where his primary client was State Farm Insurance Co., defending the company and its insureds in legal matters.
While he enjoyed his work in and for the insurance industry, Michael felt that something was missing. Which is why he joined Marks & Harrison.
"I prefer advocating for individuals," he says. "When you're defending the insurance company itself or defending the insured of an insurance company, there's really not much advocating. It's always more attacking the case and asking someone to not do something—to ask the judge or the jury to not award money. My background with the public defender's office comes from advocating for individuals; so this is closer to what I wanted to do when I came out of law school."
He is concentrating his practice at Marks & Harrison on personal-injury cases, where he is applying his years of knowledge working on the defense side for insurance companies. "On the plaintiff side, it's very helpful knowing what insurance defense lawyers are looking for when they're valuating a case," he says.
A native of Connecticut, where he spent most of his growing-up years, Michael moved to North Carolina when his father, a military officer, was transferred there. He got a B.A. in political science and government from North Carolina State University in 2005.
His three small children take up most of his time away from the office, but he also has an abiding passion in University of Michigan football. One of his grandfathers is a Michigan native and he has an aunt who graduated from the University of Michigan Law School.