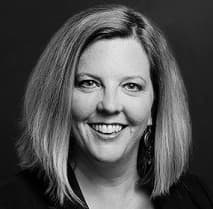 Joanna L. Suyes, an associate attorney with Marks & Harrison since March 2007, has been a Governor-At-Large of the Virginia Trial Lawyers Association Board of Governors.
The Virginia Trial Lawyers Association (VTLA) is a non-profit organization that works to enhance the knowledge, skills and professionalism of trial lawyers and to improve the law and the fairness of Virginia's system of justice. The VTLA has approximately 2,200 members across the Commonwealth, representing clients in a large number of practice areas.
At-large members of the board are elected at the VTLA's annual meeting and serve one-year terms.
Joanna has been an active member of the Virginia Trial Lawyers Association's Social Security Section. Membership in the section requires good standing to practice before the Social Security Administration and that the attorney exclusively represents claimants.
For Marks & Harrison, Joanna focuses her practice on assisting claimants with Social Security Disability Insurance (SSDI) and Supplemental Security Income (SSI) claims for benefits. SSDI provides benefits to workers who become ill or injured and can no longer work for a living. SSI pays benefits to individuals who cannot work due to illness or injury and who have a financial need for assistance.
When working with clients in SSDI and SSI cases, Joanna assists with everything from filing the initial application to going through the appeals process, including representing clients in hearings before administrative law judges.
Joanna is also a member of the National Organization of Social Security Claimants' Representatives (NOSSCR), serves on the Board of Directors of the Virginia Poverty Law Center and chairs the Virginia State Bar's Access to Legal Services Committee. She has been named a Rising Star by Super Lawyers since 2012.
Joanna earned her law degree from the T. C. Williams School of Law at the University of Richmond, where she graduated cum laude. She also holds a Master of Divinity degree from the Baptist Theological Seminary at Richmond and a bachelor's degree from the College of William & Mary.