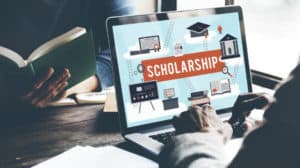 The Virginia personal injury law firm seeks to raise awareness about distracted driving while helping young people to pursue a higher education.
Richmond, Virginia (February 27, 2017) – The Virginia personal injury law firm of Marks & Harrison is sponsoring a Scholarship Competition that will award a total of $5,000 in scholarship funds to high school or college students who submit the most insightful essays or videos on how to prevent distracted driving.
As the National Highway Traffic Safety Administration (NHTSA) reports, distracted driving is a serious issue among drivers of all ages – but especially among drivers between the ages of 15 and 19. The age group has the highest proportion of distracted drivers involved in fatal crashes, the agency reports.
You can find complete information about the Scholarship Competition by going to the Marks & Harrison website.
The contest is open to students across the country that are age 17 or older and
Currently high school juniors or seniors or
Currently enrolled in a two-year or four-year college or university.
Entries must be submitted by April 30, 2017.
Three winners will be chosen: First place ($2,500), second place ($1,500) and third place ($1,000). Marks & Harrison will announce the winners on May 30, 2017.
To enter the contest, students must meet all eligibility requirements and submit either:
An essay of no more than 600 words or
A video of no longer than two minutes.
The essay or video must address the topic:
What can we do to prevent driving distractions within the teen community, and how can we promote safe driving among teens?
Students are limited to one essay or video. The essay or video must be an original work and reflect thorough research.
The scholarship funds are to be used for tuition and/or related expenses such as books and supplies.
About Marks & Harrison
Marks & Harrison was founded in 1911 and has nine locations across Virginia. The law firm provides comprehensive legal services in personal injury, workers' compensation, and social security disability cases. For more information about Marks & Harrison, please see the firm's website or check out its Facebook page.