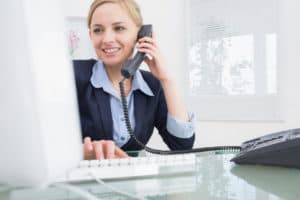 When you're hurt, you have a lot of questions – and not a lot of time or resources to get answers.
With Marks & Harrison's Law Night, you can get those answers quickly, conveniently and confidentially.
The Firm recently organized a Law Night at our Charlottesville and Harrisonburg offices. People were able to call in and get answers to pressing questions for free.
Be sure to connect with Marks & Harrison on Facebook to hear about the next Law Night.
We also like to remind everyone that Marks & Harrison is here for them 24/7. Contact us by calling toll free at 1-800-283-2202 – phones are answered 24 hours a day, 7 days a week, or submit a case evaluation online.