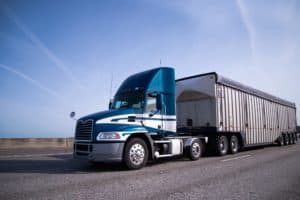 Like many people, you may be nervous when you drive on I-81 in Virginia. As Roanoke Times points out, there is plenty of good reason to be a little more anxious when you drive on this stretch of interstate than when you are on other roads. The interstate has some of the heaviest commercial vehicle traffic in the country. As a result, tractor-trailer accidents are highly common on I-81 – and those accidents tend to be more severe than other types of crashes.
Here, we discuss the high volume of commercial vehicle traffic on I-81 and several other factors which contribute to the high rate of catastrophic truck accidents along this 325-mile corridor, which enters Virginia just after Bristol, Tennessee in the south and continues until it reaches Ridgeway, West Virginia in the north. We also discuss some things that drivers can do to avoid collisions with tractor-trailers on I-81 and elsewhere.
Five Factors that Contribute to I-81 Tractor-Trailer Crashes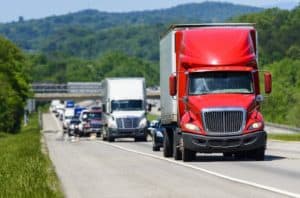 More than 2,000 traffic crashes occur on I-81 in Virginia each year, according to the Virginia Department of Transportation. More than 1 percent of those crashes involve a death, which is "twice the percentage on I-64 and 75 percent greater than on I-95," Roanoke Times reports. Here are five main factors that lead to these crashes:
This stretch of interstate gets a heavy amount of traffic.
Traffic involving vehicles of all kinds – tractor-trailers and passenger vehicles alike – can be extremely heavy on I-81. This is because the route connects with five other interstates and passes through 21 cities and towns in Virginia, according to VDOT. You can also find 25 colleges and universities along I-81 in Virginia, and it runs parallel to the Blue Ridge Parkway, which is the most highly visited national park in the country. Additionally, many people traveling north and south through the state use I-81 as a way to avoid highly congested traffic on I-95 around Richmond, Washington, D.C., and Baltimore. With increased traffic comes and increased risk of accidents.
Commercial vehicle traffic is especially heavy on I-81.
VDOT describes I-81 in Virginia as being "a critical north-south backbone of the East Coast's freight network." Commercial vehicles carry billions of dollars of goods along the route throughout the course of the year. It actually has the densest freight-carrying truck traffic among Virginia's interstates and the fourth-densest in the country, according to Roanoke Times. With so many tractor-trailers on I-81, it's no wonder that the interstate has a high number of crashes involving these large and heavy vehicles. In fact, one-fourth of the traffic accidents on I-81 each year involve commercial vehicles, which is the highest percentage for any interstate route in Virginia, according to VDOT.
Road and weather conditions can make driving on I-81 a challenge.
The steep grades and tight curves along I-81 as it passes through Virginia only adds to the risk of getting into a crash involving a tractor-trailer – even in ideal weather conditions. The route crosses five drainage basins, which can result in long stretches in which traffic goes sharply uphill or downhill. If a commercial truck driver fails to properly apply the brakes, or if the rig's brakes are defective, it can result in trucks traveling at dangerous speeds. At the same time, tractor-trailers may suddenly slow down while going uphill. If a driver is not paying attention, they can easily smash into the rear of the vehicle. Bad weather conditions such as snow, ice and fog are also highly common on the route.
Capital improvements improve safety but lead to work zones.
The good news is that major improvements are being made on I-81. In 2018, the Commonwealth Transportation Board (CTB) released a study which called for more than $2 billion in capital projects for the route, including adding lanes, widening shoulders and improving curves by adding features such as lit chevron signs, drainage pipes and high-friction surface treatments. The General Assembly recently provided dedicated funding to make these improvements a reality, according to CTB. The bad news is that road construction can be heavy on I-81, increasing the risk of work zone accidents.
Some tractor-trailer drivers are simply careless or reckless.
Of course, one of the major reasons for tractor-trailer accidents on I-81 is driver error. While many commercial truck drivers are safe professionals, too many others engage in careless or reckless behavior such as distracted driving or driving while impaired by alcohol, illegal drugs or prescription medications. Driver fatigue is also a major factor in truck accidents on I-81. Despite Federal Motor Carrier Safety Administration (FMCSA) regulations which limit the number of hours which commercial drivers can spend on the road, many drivers violate these hours-of-service rules and push themselves to the limit. A fatigued truck driver can lack the judgment and motor skills to operate a massive rig safely. A driver may also fall asleep at the wheel due to excessive fatigue.
How Can You Avoid a Tractor-Trailer Collision on I-81?
While you cannot control what others do on the road, you can take steps on your own to enhance your safety when you drive around tractor-trailers on I-81, including:
Avoid blind spots – A big rig driver has blind spots on all four sides. If you cannot see the truck driver's face in the truck's side mirror, the driver probably cannot see you. So, when possible, do your best to stay out of those blind spots.
Follow at a safe distance – You should never tailgate any vehicle – and especially a massive semi-truck. If you follow a semi too closely, you could easily smash into the rear of the vehicle if it slows down (perhaps due to a steep upgrade).
Never pass on the right – The right side of tractor-trailer is a blind spot for the driver. For this reason, you should always use the left lane when you need to pass a rig on I-81.
Get Help from a Virginia Tractor-Trailer Accident Lawyer
If you were recently involved in a collision that was caused by a negligent truck driver on I-81 or elsewhere in Virginia, don't wait to take action. Contact Marks & Harrison without delay through any one of our 10 offices located throughout Virginia. We can immediately launch an investigation of your crash and take all necessary steps to pursue maximum compensation for you. Call or reach us online today to get started with a free consultation.