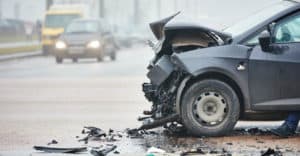 Holidays are filled with love and joy, giving and gratitude. While there is no better time than the holidays to give thanks and spend time with family and friends, the holidays have a downside, too: They are one of the most dangerous times of the year when it comes to operating a motor vehicle.
In fact, across the nation, car accident rates and crash fatality rates are nearly always higher during the holidays – often as a result of bad weather and poor driving conditions, increased traffic on the road, and drunk driving.
In Virginia, the trend of an increase in accidents around the holidays is no different. For instance, this past Labor Day weekend, the state witnessed a surge in crashes – many of them deadly. In response, Virginia traffic safety officials are stepping up efforts during the 2016 winter holiday season.
Here are some Virginia programs and organizations that are getting involved in taking action to reduce holiday traffic fatalities as well as some tips for what you can do to stay safe while driving (or walking) this December.
Virginia Checkpoint Strikeforce Campaign
One program that is aimed at preventing accidents and fatalities this holiday season is the Virginia Checkpoint Strikeforce Campaign.
The multi-state campaign seeks to raise awareness about the issue of increased traffic accidents – particularly those involving alcohol. The campaign's website shares many facts about the prevalence of drunk driving-related deaths on Virginia's roads, including the disturbing reality that drivers between the ages of 16 and 20 are two times as likely to die in an alcohol-related crash when compared to older drivers.
To address the issue of drunk driving, the campaign wants to implement more sobriety checkpoints throughout the state. Citing data from the Institute of Highway Safety, sobriety checkpoints can reduce alcohol-related traffic fatalities by up to 20 percent, according to the campaign's website.
Checkpoints do this by not only catching drunk drivers before they are involved in a crash but also by deterring individuals from driving drunk in the first place.
The message of the multi-state campaign is simple: There will be sobriety checkpoints in various locations – every week – in multiple states.
So, drive sober or run the risk of the consequences.
The Virginia State Police and other local law enforcement agencies will be participating in Checkpoint Strikeforce through December 31.
The campaign is funded by the Virginia Department of Motor Vehicles, the Virginia Highway Safety Office and the Virginia-Based Washington Regional Alcohol Program.
Operation Combined Accident Reduction Effort Program
This nationwide, state-sponsored Operation Combined Accident Reduction Effort program (CARE) focuses on reducing the number of deaths caused by impaired driving, speeding and lack of seatbelt use.
During Labor Day this year, troopers participating in the CARE program stopped thousands of speeders and reckless drivers and issued hundreds of citations for seatbelt violations. They will be on duty this holiday season, too. You can read more about the program at PilotOnline.com.
How Can You Stay Safe and Avoid a Car Accident This Holiday Season?
Impaired driving is only a part of the problem when it comes to holiday accidents in Virginia. Driving while distracted and driving recklessly in adverse weather conditions are problems, too. Also, congested traffic can become a safety issue as people hit the road to visit friends and family or to get in their shopping.
Some things you can do to stay safe this holiday season and avoid a car accident include:
Drive sober. We can't say it enough. If you have a drink, call a sober friend or get a ride from a taxi or ride-sharing service. Never get behind the wheel – even if you "feel fine." It is not worth the risk of a ticket and certainly not worth risking your life and the lives of others on or near the road.
Don't drive in adverse weather conditions. We know that you have places to go and people to see, but if you can at all help it, do not drive in the snow or ice. Driving in adverse weather impairs your visibility, affects your ability to stop your vehicle or control it and increases your risk of a wreck. If the weather is bad, stay home.
Plan your route in advance and exercise patience. Holiday traffic can be a bit crazy and overwhelming. If you plan to take a road trip this holiday, plan your route in advance, give yourself extra time to get to your destination and exercise patience if you encounter bad drivers or traffic jams. Road rage is never the solution. It only increases the risk of erratic and risky driving behavior, which in turn increases the risk of an accident.
Put your cell phone away. As you travel throughout the holidays, you may feel as though your cell phone is essential. You may need it to call your friends and family while driving in order to get directions or provide updates on your estimated time of arrival, or you may need maps or Siri to help you navigate. While we understand the temptation to use your phone while driving, please do not do it. Taking your eyes off of the road to look at your phone – even for a second – can have deadly consequences.
Contact Us If You Are Injured This Holiday Season
If you are injured in a car accident this holiday season, please do not hesitate to contact our experienced injury lawyers at the law firm of Marks & Harrison. We have handled countless car accident claims and know that an aggressive and smart approach is necessary to pursue just compensation. Please contact us online or by phone today. Our initial consultations are completely free.