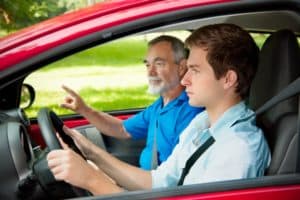 The Centers for Disease Control and Prevention (CDC) reports that the risk of getting into a motor vehicle accident is highest among drivers in the 16-to-19 age group. In fact, drivers in this age group are three times more likely to be involved in a fatal crash than those who are age 20 or older, according to the CDC.
Inexperience and immaturity play major roles in teen driving accidents. Those factors lead to speeding, failing to wear a seat belt and engaging in risky behaviors such as tailgating, drinking and driving and distracted driving – all of which are major causes of teen crashes in Virginia and across the country.
Obtaining a driver's license is your teen's first step towards independence. It is understandable if you do not want to interfere with that aspect of your child's life. Still, you have a responsibility to keep your teen and other drivers on the road safe.
It starts at home. By setting a good example for your teen and arming the teen with the following safe driving tips, you can prevent your child from becoming yet another statistic:
Obey the law.
Teens — specifically, male teens — are more likely to take risks behind the wheel than adult drivers. Speeding, performing risky maneuvers, showing off, driving under the influence of alcohol or drugs, failing to wear a seat belt and ignoring traffic signals are all factors that routinely show up in teen accident reports. Teenagers are inherently more risky than any other age group. However, you can help to prevent your teen from acting recklessly behind the wheel by doing two simple things:
You can set a good example by abiding by the rules of the road. For instance, you should always wear your seat belt, drive the speed limit, follow other cars at a safe distance, use your turn signal, keep your road rage in check and stow away your cell phone while driving.
You can periodically review driving laws with your teen. It is always a good idea to remind your teen about Virginia laws that prohibit texting while driving, impaired driving, speeding and other risky behaviors.
Never text and drive.
Cell phones have quickly become the biggest threat to young drivers' safety. As Teen Driver Source reports, 10 percent of all drivers between the ages of 15 and 19 who died in crashes in 2013 were reported to have been distracted at the time of the accident.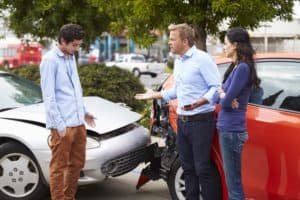 As a parent, you can educate your child about the dangers of cell phone use and driving. You can also instill in them common sense when it comes to handling their phone when they are behind the wheel. You should instruct your teen driver to keep his or her cell phone in the glove compartment or center console until they reach their destination.
Additionally,  you should remind your teen that Virginia law bans drivers of all ages from texting while driving and prohibits drivers under age 18 from using cell phones for any reason.
Never drink and drive.
Drinking and driving is a risk factor that deserves special attention. The National Highway Traffic Safety Administration reports that roughly one out of every five teens who died in traffic crashes in 2015 had been drinking.
Parents can do a lot to prevent teen drinking and driving. For instance, they can make their teen sign a pledge to obey Virginia's "zero tolerance" law, which prohibits teens from driving with even a slight trace of alcohol in their system. You can also make your teen promise to always call you if the teen or the teen's driver has been drinking, and the teen needs a safe ride home.  Make sure your child feels comfortable being honest with you. If the child is going out for the night, remind the child that you are available to pick him or her up if necessary at any time – no questions asked.
Watch interacting with other passengers.
Like cell phones, passengers can significantly increase a teen driver's crash risk. One study published in The Journal of Adolescent Health found that passengers significantly distracted both male and female teen drivers. In a survey that the study relied on, 71 percent of males and 47 percent of females said they were distracted directly by their passengers.
As a parent, you can control who your teen is and is not allowed to drive with—both as a passenger and as a driver. Although it may be frustrating for the teen, it could save the teen's life.
Be careful about driving at night.
A 2010 study by the Texas A&M Transportation Institute found that 56 percent of teen crash deaths occur between 6 p.m. and 6 a.m., or night time. A number of factors contribute to this high rate of accidents, including diminished visibility and a slower response time due to drowsiness.
Most states, including Virginia, have curfews for teen drivers. If you want to keep your teen safe, make sure that he or she abides by those curfew laws or set a curfew of your own.
Remember: Until your child turns 18, you are in charge. Even though your teen may dislike your driving rules, you have the power to keep your teen safe by not allowing the teen to bend your rules.
Be alert when driving in the morning.
Not all drowsy driving accidents happen at night. Sleep deprivation plays a major role in teen-related accidents that occur during the morning hours – typically, as a teen drives to school.
According to a study by the AAA Foundation for Traffic Safety, people who get only six to seven hours of sleep each night are twice as likely to be involved in a car accident as those who get their full eight hours of sleep. If a person gets less than five hours of sleep, the person's risk increases by as much as four or five times. Teens are especially at risk. They may stay up late studying, hanging out with friends or just watching TV.
You can do your part to keep your teen safe by either enforcing a bed time or offering to drive your teen around when you know that he or she has been up late the night before.
Did a Teen Driver Hit You? Get Help from a VA Car Accident Lawyer Today
Unfortunately, despite parents' best efforts, teen driving accidents happen. If a teen struck your car and caused you to suffer injuries, you have the right to pursue just compensation for your losses. Contact Marks & Harrison today to learn more. We can provide a free consultation at our Richmond office or at any of our law firm's eight other offices in Virginia.