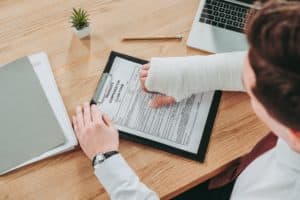 When you have been injured at work, you want to receive workers' compensation benefits for your injuries as soon as possible. After all, you may be in a great deal of pain. At the same time, your medical bills are likely piling up while you are unable to earn any income to pay for them. Your thoughts will quickly turn to how long your workers' comp claim will take to get resolved.
In some cases, an injured worker may hear back about his or her claim within just a few weeks after filing it. However, many factors can contribute to the time it takes for a workers' compensation claim in Virginia. These factors can speed up or slow down the resolution of a claim.
Getting Medical Treatment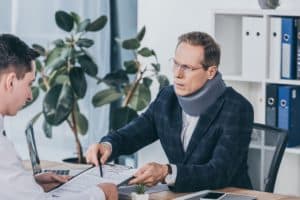 This factor is a key one. If you get injured on the job, you should seek medical treatment right away. At this point, it does not matter which doctor you see. You do not need to see an employer-approved doctor. So, you should go to the closest emergency room or urgent care medical center.
Even if you do not believe that you suffered a serious injury, it is always best to let a doctor examine you. Some injuries are not apparent right away. Be sure to tell the doctor that you were injured at work, so the doctor can note it in a report.
Providing Notice of Your Work Injury to Your Employer
In Virginia, it is important that you report your accident and resulting injuries to your employer right away. Although the law gives you 30 days to report your injury, waiting too long could make it more difficult to obtain compensation for your claim – especially if you continue to work during that time. It is also important to notify your employer in writing.
First Report of Injury
After you notify your employer of your work injury, the employer must file a First Report of Injury with the Virginia Workers' Compensation Commission. The employer must file this report within one week after receiving your notification. If the employer fails to file the report, it will delay your benefits claim. If your employer fails to file a report, you should seek help from an attorney as soon as possible.
Receiving the Informational Packet
Within one week of your employer filing the First Report of Injury, the Workers' Compensation Commission will send you an informational packet. This packet provides a summary of your rights under Virginia workers' compensation law. It will also discuss your responsibilities as an injured worker. If you do not receive this packet, tell your attorney right away. It could indicate that your employer failed to file the First Report of Injury.
Attending Physician's Report
The first doctor that you see should complete an Attending Physician's Report. The report should be done within one week of your injury. If you see a doctor before speaking with an attorney, the doctor that completes the report should send a copy of it to your lawyer. This report will play an important role in your claim. You may end up needing several of them over the course of your treatment
Filing Your Claim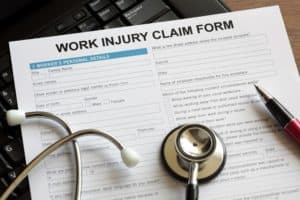 Under Virginia law, you have two years from the date of your injury to file your workers' compensation claim. This is called the "statute of limitations". If you do not file your claim within this time, your claim could ultimately face dismissal. You should ask an attorney for assistance with filing your claim. An attorney will help you to fully understand what benefits you should claim and ensure that your claim is accurate, complete and timely filed.
You should file a claim even if you are unsure about the extent of your injuries. Minor injuries can worsen when they are not treated properly and if you can establish early in the claims process that you were hurt at work, it can protect you financially and medically.
Although you have two years from the date of your accident to file, you should file your claim as soon as possible. The longer you wait, the longer you will also have to wait to receive the benefits you need. Also, the insurance company will likely dispute your claim if you wait too long before filing your claim.
Written Statement from the Insurance Company
Within 21 days of the insurance company receiving notice of your accident, the insurer should send you a statement. This statement will outline the rights you have under Virginia's workers' compensation law. If you do not receive this statement, you should talk with an attorney immediately.
Award Agreement Form and the Award Order
After the insurance company accepts your workers' compensation claim, the insurer will send you an Award Agreement form. To receive benefits, you must review this form and make sure that all the information contained within it is complete and accurate. If it is, you must file it with the Workers' Compensation Commission. Once you have filed it, the Commission will enter an Award Order, which will describe all of the benefits you have sought and received.
Payment of Benefits
Once the Workers' Compensation Commission enters your Award Order, you should start receiving your benefits. However, if your claim is denied, you must go through the appeals process. This process could add anywhere from a few weeks to years to the timeline of your claim.
Our Virginia Workers' Compensation Lawyers Want to Help You
At Marks & Harrison, our workers' compensation attorneys know that employers and insurance companies often try to delay the claims process. We also know how to hold them accountable for paying the compensation you need and deserve. While it is not necessary that you have an attorney walk you through the claims process, it is highly recommended. A lawyer from Marks & Harrison will know how to protect your rights and do everything possible to expedite the process for you. If you have been hurt in a workplace accident, contact us to schedule a free consultation at any one of our 10 offices in Virginia.