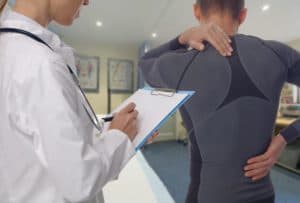 Do you have back pain that interferes with your daily life, including your ability to work? If so, you may seek traditional care and treatment by going to your family doctor and getting a referral to a specialist such as an orthopedist. You may also choose a different route. You may instead see a chiropractor, who will use non-surgical techniques to try to alleviate your back pain and allow you to enjoy a "normal" life.
You may experience relief through chiropractic care. However, a problem could arise if your condition fails to improve and prevents you from being able to do your job or any other job that suits your education, training, skills and experience.
If you apply for Social Security Disability (SSD) benefits or Supplemental Security Income (SSI) benefits, you will need to establish that your medical condition meets the Social Security Administration's definition of a "disability." Unfortunately, the Social Security Administration generally gives less weight to evidence and opinions provided by chiropractors than those provided by medical doctors and other acceptable medical sources.
What Is an Acceptable Medical Source?
The Social Security Administration (SSA) does not deem a chiropractor to be an "acceptable medical source." Although licensed chiropractors may hold a Doctor of Chiropractic degree, they are not medical doctors. A DDS claims reviewer can consider only the opinions of an acceptable medical source like a medical doctor, psychologist, physician's assistant, audiologist, or optometrist.
The SSA does not necessarily frown on people who choose alternative forms of medical treatment. However, it depends on who provides the treatment.
For example, an osteopath, like a chiropractor, takes a "whole person" approach to healing that diverges from the traditional practice of medicine. However, unlike a chiropractor, an osteopath is a fully licensed physician. So, a DDS claims review could consider the osteopath's opinion.
How Do I Address the Gaps in My Medical Coverage?
To determine if you have a back-related disability, the SSA will require you to provide evidence of your medical condition. If the evidence fails to clearly show that you have a disability or if you have "gaps" in your medical records, the SSA likely will deny your claim for benefits. So, if you have received all or most of your treatment from a chiropractor, you will need to provide more information from an acceptable medical source to support your claim.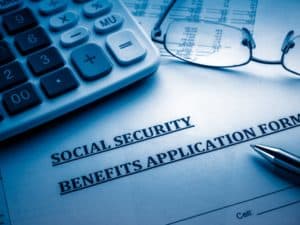 You should make an appointment with your physician and clearly communicate your symptoms, prognosis and any treatments you have tried, including chiropractic care. Ask your doctor to keep detailed records of your diagnosis and other important medical information and to submit a Functional Capacity Evaluation to the SSA. This report will detail how your back injury has impaired you and limited your ability to function in daily life.
You can establish a solid medical history by:
Making and keeping regular appointments with your physician.
Attending follow-up appointments.
Complying with all recommended tests and treatments.
Taking your medication the way it was prescribed.
Speaking clearly and thoroughly with your doctor, especially about how your symptoms impact your daily life.
Asking your doctor to document everything carefully.
Seeking second opinions or specialist consults as necessary.
Additionally, a claims reviewer may require you to undergo a consultative examination with one of their contracted physicians. The SSA will use the report from the consultative examination as an authoritative opinion. Many recommend that you consult with your own doctor before you submit your disability claim so that your doctor's opinion supplements the consultative examination.
Although the claims reviewer will give less weight to the opinion of your chiropractor, the SSA will accept X-rays and other test results that your chiropractor ordered. To be sure these diagnostic results are included in your case file, you should request copies of the test results from your chiropractor and make sure the chiropractor's office forwards those records to the claims reviewer who is handling your case.
What Should I Do If the SSA Denies My Claim?
Even if your doctor submits records that show your limitations are due to a back injury, the SSA might still deny your claim. If so, in Virginia, you can submit a request for reconsideration within 60 days from the date of the denial. At this stage, you will be allowed to submit new or additional information to support your claim.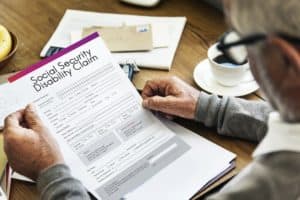 If the SSA denies your claim again, you are entitled to ask for a hearing in front of an administrative law judge. This is often the lengthiest stage of the appeals process. However, in some circumstances, an attorney may be able to help you to expedite the process at the hearing stage.
Should the judge deny your claim at the hearing stage, you can continue to appeal to the SSA Appeals Council and, if necessary, you can file a lawsuit in federal District Court.
Get Help from an Experienced Virginia Disability Benefits Attorney
At any point during the disability application and appeals process, you can ask a lawyer for help. The lawyer can help you to identify "gaps" in your medical records and work with you to establish your eligibility for benefits – even if you have received some or most of your treatment from a chiropractor.
To learn more about how a lawyer can help with your effort to secure SSD or SSI benefits, call or reach Marks & Harrison online today. With ten offices located throughout the state of Virginia, including Richmond, our experienced disability benefits attorneys can help you to present the best possible case for the disability benefits you need and deserve.