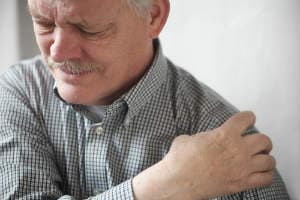 The injuries you suffer in a collision can affect nearly every area of your life, including your ability to work or to engage in activities with friends and family. Unfortunately, even once you have physically recovered, you may find yourself dealing for a much longer period of time with lingering pain and complications brought on by feelings of fear and anxiety.
At Marks & Harrison, our personal injury attorneys know the lasting impact of accidents.  In this sense, we understand the important role that pain and suffering damages play in fully and fairly compensating you for the harm you have suffered.
What Damages Can You Recover in a Personal Injury Claim?
Under Virginia law, personal injury victims have two years to file a claim for damages. This time period is called the statute of limitations. It allows the victim time to recover from his or her injuries. It also gives time to gauge what medical treatment will be needed in the future.
During this time period, an attorney can calculate and document the total amount of damages that an injured party should seek in a personal injury claim. Those damages generally will include:
Medical expenses – These are past and future costs associated with the accident, including hospital and doctor costs, diagnostic testing, medical or surgical procedures and medications and medical aids such as crutches or wheelchairs.
Lost wages – This category may include actual lost wages as well as any future losses in income resulting from your injuries.
Pain and suffering – This category includes compensation for the physical pain you suffered and will continue to suffer due to your injuries as well as the emotional pain or suffering the accident has caused.
Pain and suffering is different from the first two categories of damages. While medical expenses and lost wages can be determined by an exact dollar amount, pain and suffering is largely a subjective determination because there is no "formula" to calculate an exact dollar amount
How Do You Calculate Pain And Suffering?
Despite the subjective nature of pain and suffering damages, your lawyer must still turn to concrete evidence to establish the amount which will be sought through a settlement or verdict. Your attorney will take into account the following:
Pain – Personal injuries often involve injuries such as muscle or tendon strains and sprains, bone fractures, head, neck, and back injuries, deep cuts, burns and puncture wounds. Pain associated with these injuries includes
Pain you endured in the accident itself
Pain that resulted from treatment of your injuries
Future, chronic pain you experience even after your recovery.
Suffering – It is not uncommon for personal injury victims to suffer from the following psychological and emotional problems after an accident or injury:
Anxiety, fear and nervousness
Isolation and depression
Sleeplessness and fatigue
An upset stomach and digestive disorders
Other physical manifestations of stress, including headaches, heart palpitations and muscle pain.
A multiplier of the total dollar amount of economic damages, medical bills, and lost wagesthat a victim suffers is one commonly used method for calculating the amount sought for pain and suffering.
You can help your lawyer by keeping a daily record of the pain and suffering you experience and the ways in which it affects your life. A compensation amount can then be established based on the impact your symptoms have on your life.
How Do You Prove Pain And Suffering?
Your lawyer can prove your pain and suffering through a broad range of evidence. Items that may be relied on include:
Medical records documenting your symptoms
Receipts for prescription and over-the-counter medication
Medical bills for treatment and therapy, including emergency room visits and treatment by mental health providers
Proof of time off or performance impacts at school or work
A daily journal detailing moods and situations that arise as well as social obligations missed due to your injuries
Pictures of your injuries.
In addition to the above, impact statements from family and friends can also be important in documenting the impact your injuries have had on relationships and other areas of life.
Be mindful during this time to be careful of the types of statements or pictures that are posted on social media, which could give the wrong impression and be used to minimize what you are suffering.
Get Help from Our Virginia Personal Injury Lawyers
If you or someone you care about has been injured in an accident caused by another's negligent conduct, contact Marks &Harrison. Our experienced personal injury attorneys can offer the compassionate client care you need at this time as well as provide aggressive legal representation that is aimed at delivering results.
With nine offices to serve you in Richmond and throughout the state, we are ready to get to work on your case right away. Call or reach us online today.