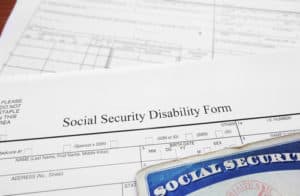 Author: Joanna L. Suyes, Richmond, VA, Social Security Disability Lawyer
Two programs provide Social Security disability benefits for Americans who are unable to work because of a medical condition: Social Security Disability Insurance (SSDI) and Supplemental Security Income (SSI). Supplemental Security Income is means-tested and provides income for disabled children and adults who have never worked or did not work long enough or recently enough to qualify for SSDI.
To qualify for SSDI, you must have earned enough work credits to be insured for benefits at the time you become unable to work. Credits are earned by working and paying taxes on your income. In 2015, workers earn one credit per $1,220.00 of income; you may earn up to four credits per year. Generally, you must have 40 credits to be insured, 20 of which must have been earned in the 10 years prior to the date you became disabled. Younger workers may qualify with fewer credits. Widows, widowers, divorced spouses and disabled children may qualify for SSDI on someone else's work record in certain limited circumstances.
To find out whether you are insured for SSDI benefits, call your local Social Security Administration office or click here. To find out whether you may have a valid claim for SSDI or SSI benefits, call an experienced Social Security Disability lawyer today.