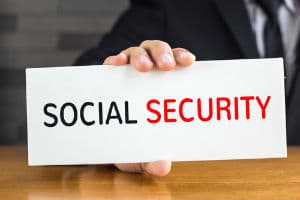 The process that goes into getting your application for Social Security Disability (SSD) benefits approved can be complex and more than a little intimidating.
After all, the Social Security Administration (SSA) uses a voluminous set of regulations to make its decision on claims. The SSA requires you to go through several steps in order to make sure your application complies with these rules.
If you make even the slightest mistake with your application, it could end up leading to a lengthy delay in the SSA's decision on your claim or, in the worst cases, a denial of your claim for benefits.
With that in mind, applicants for SSD benefits should keep the following five simple tips in mind during the application process. These tips can help you to avoid undue delays and/or the chance of your claim being denied.
Follow Your Doctor's Orders

Nothing undermines your credibility and the credibility of your claim faster than disobeying or failing to follow through with your doctor's reasonable orders and directions.

The SSA will assume that your symptoms and/or condition are not as severe as you report them to be if you fail to attend doctor's appointments, take medications as prescribed or refuse to undergo routine tests and procedures without a valid reason for doing so.

The only possible valid reasons for failing to follow your doctor's advice and instructions would be:

Financial hardship – However, claiming to not have enough money for co-pays or medicines is not enough. You would need to be prepared to demonstrate the hardship and show that you have taken reasonable steps to secure the medications or the treatment recommended by your doctor through community or non-profit resources.

Experimental treatment – You generally do not have to consent to procedures or medications that are experimental or still in their trial stage.

Second opinion – You may seek a second opinion before you consent to a procedure or new medication. However, you should seek such an opinion promptly. If the second opinion conflicts with the primary doctor's opinion, you may need a statement or other records from the second doctor if you intend on not following your primary care doctor's advice.

Be Honest About Your Symptoms

Even if you do not have a physical or mental condition that matches or is equal in severity to the impairments listed in the SSA's Blue Book, the severity of your condition may still support your claim for benefits. This is the case if your condition prevents you from being able to return to your work and to work in any other field.

However, the SSA will consider only the effects of your condition that are supported by medical evidence. So, if you are applying for or intend to apply for disability benefits through the SSA, you must disclose all symptoms – both mental and physical – to your doctor and on your application form.

Make sure to describe to your doctor and the SSA how any physical ailments or impairments you have affect you mentally and emotionally. For instance, if you suffer from a back injury, be sure to talk about the pain it causes you when you move, sit or stand.

If you suffer from depression, your doctor's records and a statement from your doctor should discuss how your depression makes you feel, for example,  when you are around the house trying to do housework or when you have to leave the house to get groceries.

Meet All Deadlines

Applying for SSD benefits requires you to submit your claim and responses for any additional information within a specific period of time. If your claim is initially denied, there are other deadlines you must meet in order to appeal.

For instance, within 60 days after your claim is denied, you must file a Request for Reconsideration, which seeks to have your case reviewed by a different team at the Virginia Disability Determination Services. If your case goes to further levels of appeal, you will need to meet those deadlines as well.

Failing to meet any of these deadlines can result in your claim being dismissed. This requires you to start the claims process over from the beginning, and it will certainly increase the amount of time it takes for your claim to be approved.

If You Are Disabled, Pay Attention to Your Earnings

If you intend to apply for disability benefits, you must pay attention to how much you earn per month. The SSA will consider your income to determine if you are engaged in "substantial gainful activity" (SGA).

If you are earning more than $1,130 gross pay per month (an amount that is adjusted annually), then the SSA will find that you are employed in substantial gainful activity and not entitled to receive disability benefits.

However, not all "income" is considered in determining if you meet the SGA threshold. For example, if you receive income from investment accounts, this is not considered in determining whether you exceed the SGA limit.

Generally, only income derived from work-related activities – whether you are working for yourself or someone else – will be considered when determining if you exceed the SGA limit.

Keep the Social Security Administration Informed

If you are not receiving notifications from the SSA, you will miss important information about your claim. This information can include direction to report for an examination, requests for additional information or updates about the status of your claim.

Be certain that the SSA has your current address and telephone number on file. If you move while your SSD benefits claim is pending, provide the SSA with your updated address and telephone number.

Once approved for disability benefits, continue to keep the SSA advised of your contact information and any changes in your bank account information.

If you need assistance with applying for SSD benefits in Virginiazs, contact the experienced disability benefits attorneys at Marks & Harrison.

We can assist you regardless of where you are in the application process – whether you have not yet filed an application or if your claim has been denied. Call our office or contact us online and discuss your case with us today.