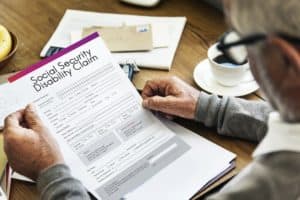 The most important rule for claimants in Social Security Disability (SSD) benefits cases is to never give up. If the Social Security Administration (SSA) denies your claim – and that often occurs – then you will have 60 days from that denial date to file a request for reconsideration, which is the first stage in the appeals process in Virginia. You should not give up or risk missing that important deadline.
You also should refuse to give up if you miss the appeals deadline. You may be able to continue your case and still pursue an appeal if you can show "good cause" for missing the deadline. Typically, you would file a request for reconsideration with your local SSA field office and include a written statement explaining why you filed your appeal notice late.
What Is 'Good Cause' for Missing the SSA's Appeal Deadline?
As you decide whether you should pursue your appeal despite missing the 60-day deadline, you should consider how the SSA defines "good cause" in this situation. As the SSA explains, circumstances that meet this definition include:
Impeding Circumstances – You may have faced a sudden emergency such as a death in the family or some other crisis. Understandably, when these situations arise, everything else – including a disability benefits appeal – goes on the backburner. You would need to explain why the specific circumstances in your case kept you from timely appealing the denial of your claim.
"Confusing or Misleading" Actions – Many of us can get easily confused when we deal with the SSA or the Centers for Medicare and Medicaid Services (CMS). However, you would need to show something more – that you received incorrect, incomplete, confusing or misleading information from one of those agencies which, in turn, caused you to miss your appeal deadline.
Mental or Physical Limitations – Typically, SSD claimants deal with chronic health issues that are painful and make it impossible to focus on one task for a significant amount of time. So, if it was impossible from a purely mental or physical standpoint to comply with the 60-day deadline, file an appeal and ask for "good cause" for late filing.
Linguistic or Educational Limitations – Some obstacles have nothing to do with a person's medical condition but rather with the person's ability to understand what filing an appeal requires. For instance, a person may be illiterate or not understand the English language.
According to the SSA website, some common examples of good cause for failing to meet an appeal deadline are:
You were seriously ill and could not contact the SSA yourself or through a friend or relative.
A serious injury or loss of a loved one occurred.
Records bearing on your appeal were destroyed (such as in a fire for flood).
You were working diligently to collect evidence for your appeal, or you had asked the SSA to explain the denial, when the deadline passed.
You received wrong or misleading information from the SSA field office.
You did not receive notice of your denied claim because the SSA sent the notice to the wrong address.
You filed your appeal with the wrong agency "in good faith."
Again, if you file a "good cause" statement with the SSA, you must make sure to explain why the particular circumstances caused you to miss the deadline for filing your request for reconsideration. In other words, you cannot assume anything. You need to connect the dots for the SSA.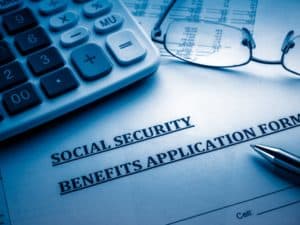 If the SSA finds good cause, then the SSA will go forward with processing your request for reconsideration. However, if the SSA does not find good cause, the SSA will dismiss your appeal. At that point, your only option would be to re-file your application.
Should you need to file a new application for SSD benefits because you missed the appeal deadline, the silver lining will be the fact that the SSA will use the date of your written request for reconsideration as a "protective filing date." This date will be important down the road as you pursue the disability benefits that you believe you are due.
How Can a Lawyer Help You If You Missed a Disability Appeal Deadline?
If the SSA denies your claim for SSD benefits and you miss the appeal deadline, the biggest mistake you can make is to do nothing. You should allow an experienced Virginia disability benefits lawyer to review your case, including your application, and help you explore all of your options.
To learn more, contact Marks & Harrison today. We can provide a free consultation through our office in Richmond or through our eight other offices located throughout the state.