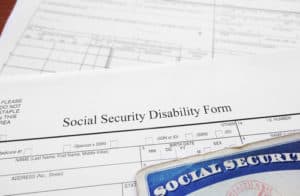 Injuries on the job happen frequently. When they do occur, they may keep you from being able to work for an extended period of time. In some cases, you may become permanently disabled and unable to care for yourself and your family.
If you are hurt on the job you may be entitled to workers' compensation benefits that can provide money to cover your expenses and replace a portion of your lost income.
If you were injured on the job you should seek assistance from a Virginia workers' compensation attorney. It is best to talk to a lawyer as soon as possible to get the help you deserve if you are injured.
For instance, if you have been injured at work, you may be confused about how workers' compensation and Social Security Disability (SSD) benefits work together. Unfortunately, due to their confusion, too many people fail to collect all of the benefits they deserve. Worse, many people fail to properly preserve their Social Security Disability benefits when resolving their worker's compensation claim.
An experienced attorney can help you to sort through your rights. Your questions can easily be answered by calling a lawyer today.
Understanding SSD and Workers' Compensation Benefits
If you are an injured worker, it is helpful to understand both SSD and workers' compensation benefits.
Social Security Disability (SSD) is a federal program that provides assistance for those workers who are unable to work at any job due to injury or illness.
Workers' compensation benefits, on the other hand, are part of a state program that pays a portion of the wages of workers who are injured on the job and are not able to continue working at that job, either permanently or temporarily.
The "Treating Physician" Rule
When thinking about the similarities and differences between SSD and workers' compensation benefits, it is important to understand the rules regarding the primary physician for the individual – referred to as the "treating physician."
Social Security Administration (SSA) rules state that, once a doctor has been established, he or she is the treating physician. The opinion of the treating physician is given priority and generally is the opinion used to determine disability.
Virginia worker's compensation law provides that the injured worker will have the option to choose his or her treating physician from a panel of physicians provided by the worker's employer.
However, as with SSD benefits, once the treating physician is established, he or she will become the authorized physician on matters related to the injured worker's healthcare needs.
Understanding the Workers' Compensation Offset
Those who qualify can collect both workers' compensation and SSD benefits – with special considerations. When collecting both types of benefits, the amount of SSD benefits will be reduced in a way that ensures that the total public disability benefit does not exceed 80 percent of the recipient's average earnings.
Public disability benefits include all sources of assistance such as:
Workers' compensation
Social Security Disability benefits
Other disability payments.
Other disability payments could be civil service benefits.
It is important to note that some benefits considered public are specifically not included in the offset calculations. These include railroad employee illness benefits, Jones Act payments and Black Lung Part B benefits.
If it meets the criteria, the workers' compensation offset is applied to back benefits as well as the monthly SSD benefits, reducing the amount of payment.
Offsets end when workers' compensation ends or the worker reaches full retirement age. The situation can be complex. It is best to have your case reviewed by a knowledgeable attorney.
Getting the Help You Need with SSD and Workers' Compensation Benefits
The bottom line is that you may be entitled to workers' compensation benefits as well as SSD. However, obtaining these benefits can be rather complicated.
If you are disabled due to a work injury, it is best to speak with an experienced attorney as soon as possible.
At Marks & Harrison, our attorneys work hard to answer your questions and evaluate your situation to determine the options that are available to you.
Every case is different and has a unique set of circumstances. Do not delay in talking with an attorney to assist you in submitting the paperwork needed to pursue the benefits you deserve. Contact the skilled legal team at Marks & Harrison today to schedule a free consultation.